David Fincher directing entire first season of HBO show, 'Utopia'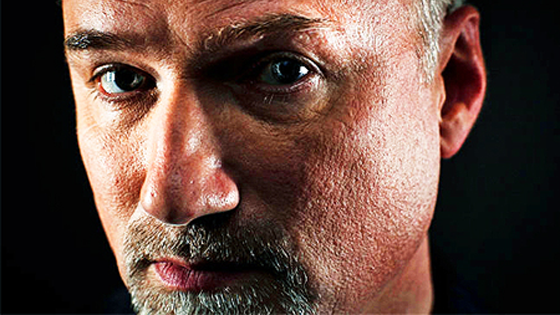 This week is the week of David Fincher! Between Gone Baby Girl Gone Gone coming to theaters and him chatting up his meeting with Star Wars brass, everyone is talking about him. Not content to dominate the news cycle with the aforementioned bits, Fincher has revealed he's directing an entire season of Utopia for HBO.
Play List:
While David Fincher is no stranger to the small screen format (see our ranking of the 55 music videos he's directed to date), when it comes to actually getting behind the camera for TV episodes, he's hasn't quite jumped completely in the pool. Even though he's an executive producer on "House Of Cards," he only helmed the first two episodes. But with the upcoming "Utopia," it looks like Fincher is borrowing a page from his pal Steven Soderbergh, who dropped movies and headed to Cinemax to film the entire first season of "The Knick" (which you absolutely need to be watching if you're not already).

Chatting with The Guardian, Fincher revealed that he will be behind the camera for every episode of HBO's remake of the U.K. series "Utopia." The project, which has been brewing for a while, was given a series order by the network earlier this year, with "Gone Girl" author Gillian Flynn also on board to produce. The show (which has two seasons overseas) follows a group of people who get their hands on a cult graphic novel called "The Utopia Experiments," which seems to have predicted no shortage of disasters. An organization known only as The Network hunts them down as the group tries to prevent the next disaster predicted in the pages of the manuscript from happening.

"I like the world of it," Fincher told the paper. "I like the characters – I loveDennis's [Kelly, creator of the U.K. show] honesty and affinity for the nerds. I mean, I've always been a bit of a junior conspiracy theorist because I don't have time to connect them all! But it's nice to see that somebody has."

Fincher joins a growing number of directors taking their auteurist approach to the more freeing world of television. Need some examples? Okay, there's Sean Durkin ("Southcliffe," the excellent mini-series now streaming on Netflix), Jill Soloway ("Transparent," one of the best ofAmazon's new shows), Jane Campion ("Top Of The Lake"), Cary Fukunaga ("True Detective")….you get the idea. Clearly, Fincher sees where the artistry is going and is following suit.
Anything Fincher = I'm in. How about you?