Buy These Flippin' Comics!!! (4.30.2014) – Comic Book Double-Dipping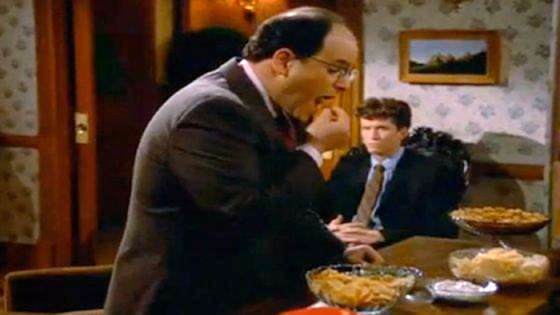 Yo, friends!  Welcome back to BTFC, sorry for the absence.  Unless you were glad I was gone – in that case, like the herp I will haunt you for the rest of your miserable existence, disappearing every once in a while just long enough for you to forget I was ever here, only to flare up in spectacular fashion.  This week's flare-up is a great one too for comic nerds as we are treated to a heap of great reissues, a slew of new #1's to check out, and oh yeah, only one of the most fun days for the comic book fan community – FREE COMIC BOOK DAY!  The "First Saturday in May" is just a few days away, and so fans everywhere can check out new releases this week, and then drop in to their LCS this weekend to snag some free swag!  So hit the jump and let's talk about what might be worth double-dipping at the comic shop for, shall we?
A full list of this week's (Wednesday) releases can be found HERE.
Or a list of the FREE comics available can be found HERE.
NUMERO UNOS!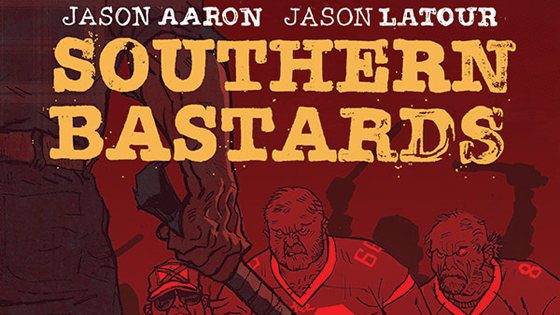 Southern Bastards #1 – Image Comics
(W) Jason Aaaron      (A) Jason Latour
OMEGA-LEVEL BOOK OF THE WEEK
Okay, so the guys who brought us the absolutely brutal and haunting Vertigo title Scalped are back together to give us some more grimey pulp fiction – this time southern fried and slathered in BBQ sauce.  I really shouldn't have to say any more than that, but if you need more convincing – every other comic writer in the game is simply gushing about this title!!  If you like the Dukes of Hazzard, Justified, The Coen Brothers, and crystal meth, this is most definitely the book for you.  But try and kick the meth, okay?  We care about you.  And your teeth are rotting.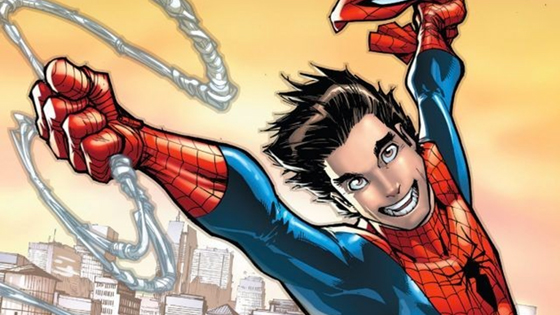 The Amazing Spider-Man #1 – Marvel Comics
(W) Dan Slott     (A) Humberto Ramos & Various
Just in time for that new Spidey flick that we all seem frustrated to be ambivalent about comes a new chapter in the life of Peter Parker.  Still under the helm of Dan Slott, Peter now has his brain in the right body, he's not dead, and he's fun-loving again…I guess.  That's the logline, anyways.  Slott has one of the most thankless jobs in the industry, keeping the Spidey title afloat without rocking the boat too hard while still maintaining sales, writing a character that has been writing every which way it can.  Surely Slott deserves a medal, or something.  I'm excited to see Humberto Ramos on this title, a guy who's style is very expressive and compliments the new tone like few can.  Though, that Marcos Martin variant cover has me dreaming of him on a regular Spidey-title, too!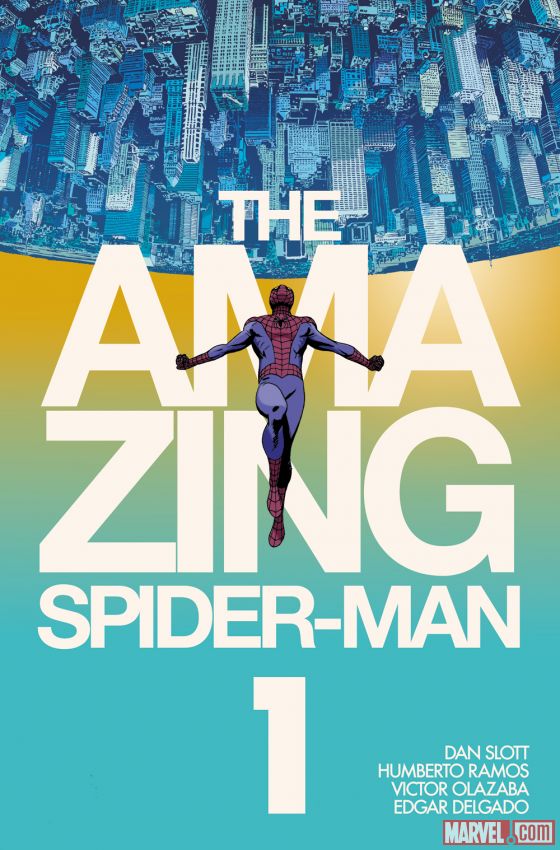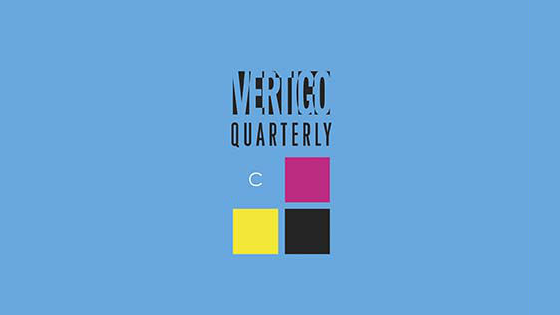 Vertigo Quarterly #1 Cyan – DC Comics
(W/A) Various
G'damn, I say it's about time!  Long have I hoped for a quarterly anthology series from Vertigo – mainstream's first and best gateway drug into independent comics.  Now we have one, and it looks to be fantastic.  Officially called the CMYK series, each issue focuses on one of the four colors in the "four color process" model that most comics used as a printing technique.  This issue sees contributions from folks such as Joe Keatinge, Fabio Moon, Jock, Amy Chu, and Robert Rodi.  A fun, interesting experiment from the folks at Vertigo that is definitely worth a look!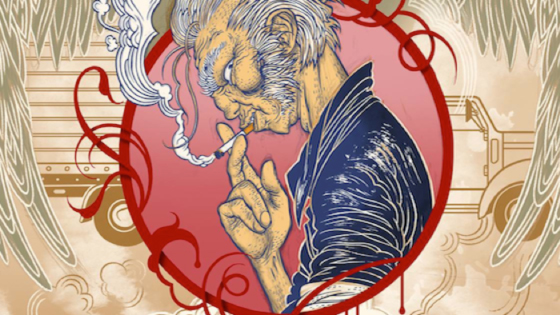 Mesmo Delivery – Dark Horse Comics
(W/A) Rafael Grampa
Flex Mentallo – Man of Muscle Mystery TPB – DC Comics
(W) Grant Morrison    (A) Frank Quitely
Pretty Deadly Vol. 1 – Image Comics
(W) Kelly Sue DeConnick   (A) Emma Rios
Should you walk in your comic shop and fail to pick up at least one of these three stories (provided you don't already own them), I will disown you.  Three stories, three fantastic showcases for just how innovative, beautiful, and daring comics can be.  Mesmo Delivery was the world's first true brush with the greatness that is Rafael Grampa, a Brazilian artist who has since become well-renowned as one of the most sought after cover artists in the game, as well as part of the new Absolut Vodka campaign.  This new hardcover of the short story about a truck driver and his mysterious, Elvis-impersonating friend(?) comes chock full of extra goodies certain to please any Grampa fans itching for some more material from him.  Flex Mentallo is a perfect meta-fictional mystery, simply put.  Finally released as a harcover a couple years ago (after a long lawsuit with the Charles Atlas-estate, as Flex is nearly a direct copy of the character), this four issue mini-series gets a soft-cover release just in time for FCBD, and another attempt to expand the brains of unsuspecting comic fans, as it did mine so many years ago.  For the Morrison completists, this book is not to be missed.  Pretty Deadly is by far the newest of the bunch, but such an impressive outing from DeConnick and Rios is worth mentioning along with the previous luminaries.  Beautiful and haunting, this tale of revenge mixes Lady Snowbird and Unforgiven, with a healthy dose of fable along the way.  Image Comics is firing on all cylinders right now, eating up marketspace from the Big Two, and Deadly is one of the reasons why.  With Image Comics, you just don't see other comics like them on the stands.
COMIC BOOK LEGAL DEFENSE FUND:  LIBERTY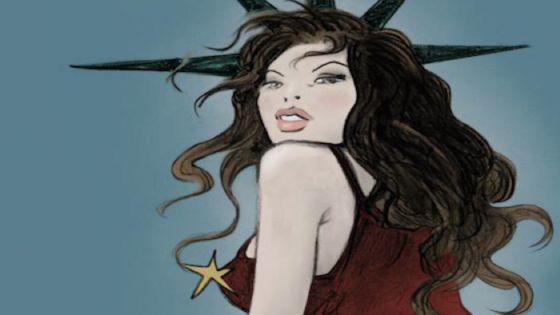 Got $25 bucks and want to help a good cause?  Do you also want an amazing collection of writers and artists together in one place for that $25 bucks?  Look no further – Image Comics will rock your world this week, and let you call yourself a philanthropist as it drops this hefty HC in our laps.  Jason Aaron, Jim Lee, Neil Gaiman, Paul Pope, Garth Ennis, Darick Robertson, Robert Kirkman, Charlie Adlard, Geoff Johns, Ed Brubaker, Sean Phillips, JH Williams III, Mark Millar, Terry Moore, Frank Miller, Jeff Smith, Tim Sale, Howard Chaykin, Brian Wood, Stuart & Kathryn Immonen, Mike Mignola, John Romita Jr., and tons of others all contribute to the volume, and all proceeds go to the Comic Book Legal Defense Fund, a service that provides legal aid to comic creators and helps keep comics in readers hands.  This book is a no-brainer folks…and probably tax deductible!  (Don't quote me on that.  I am not, nor have ever been, a licensed tax advisor, and am currently being audited by the IRS as we speak)
FREE COMIC BOOK DAY!!!!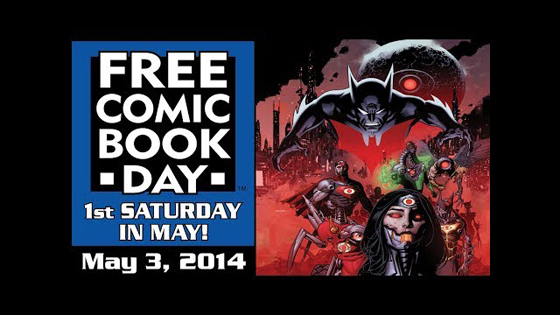 Head on back to your LCS (local comic shop for you newbs) this Saturday for more comics, but the great part is that these comics are FREE (or relatively cheap).  Many of you will have shops nearby that will pull out all the stops for this day, inviting creators to come in and do signings or sketches, discounts on stocked merch or back issues, and generally make it feel like a holiday celebrating the medium.  Image Comics (again with Image, goddamnit they are awesome!) released IMAGE FIRSTS editions of all their big, ongoing titles this week.  You can try out titles such as Saga, Black Science, Pretty Deadly, Lazarus, East of West, Rat Queens, Sex Criminals, Zero, and Velvet for only $1 a piece!!  Caff-Pow and I are currently high as a fucking kite on Rat Queens, East of West, and Zero, but any of the above titles are great additions to your comics library.  Marvel will release a couple of Guardians of the Galaxy-themed books, including your first look at Skottie Young's fantastic Rocket Raccoon book, debuting soon.  DC is dropping an impressive looking "FUTURE'S END" #0, a series that brings Batman Beyond and that era of the DCU into the New 52, which might just be the kick in the pants the New 52 needs.  FCBD is can't miss this year, so head out Saturday with a tote bag ready to be filled with free (or cheap) swag, and then come back here and post your "Haul Video."  (Just kidding, don't do that.  That ish cray.)
That's gonna do it for me this week.  I have a ton of comics to start reading, and so little time!  Hit us up in the comments section and let us know what is revving your engines (did I just say that?) this week in the world of funnybooks!
Later!