Paolo Rivera's killer art for 'AGENTS OF SHIELD.'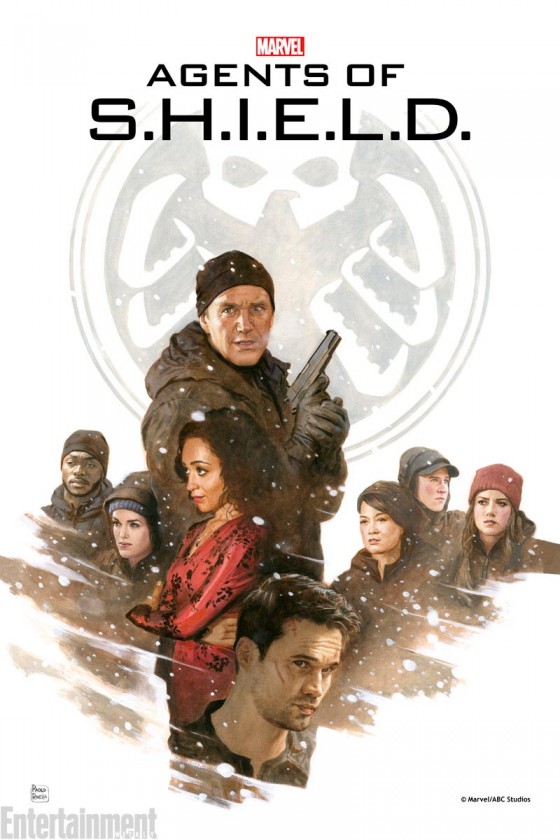 The nauseatingly talented (and handsome) Paolo Rivera has whipped up some glorious artwork for next week's episode of Agents of SHIELD. It's as dope as you'd expect, am I right?
Hit the jump for more details about the art, and the episode.
The "Marvel's Agents of S.H.I.E.L.D.: The Art of Level Seven" promotional campaign continues this week, withEntertainment Weekly revealing on Thursday the latest piece of art designed to tease an upcoming episode of the ABC series. This time around, it's Paolo Rivera, an Eisner winner for his work on "Daredevil," providing his take on the show's main cast (plus Raina and Agent Triplett) in an illustration said to have symbolic meaning towards next week's new episode, the first season's 18th installment.

"What I love about this one is that at first glance, it's, 'oh look, there's our team,'" executive producer Jeffrey Bell told EW. "But with what we know about episode 17 now, you take a closer look and the Hydra logo has the S.H.I.E.L.D. eagle in the middle of it, which we call 'Shydra' — which I think is brilliant. And just the fact that Raina and Ward are in Coulson, and how the team is split behind Coulson… I even love the steam, the icy breath." [CBR]