OMEGA-CAST #10: Crumb-Dog Zillionaires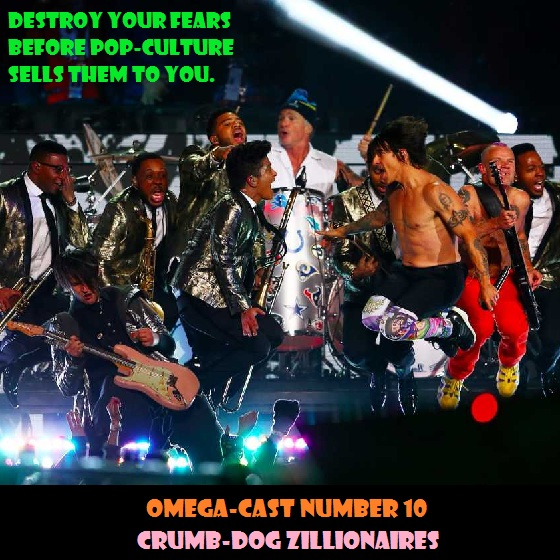 Double-digits, suckahs!
All y'all haters never thought we'd make it to ten podcasts! And y'know what, I don't blame you! The fact that Riff Simian has yet to give me a lethal uppercut? The idea that Caffeine Powered hasn't Diet Mountain Dew'd himself into a cardiac event? The notion that Patrick Bateman's mobility scooter hasn't collapsed under his weight?
Miracles. Goddamn miracles. Each and every one of `em.
So cue up our newest mini-miracle and laugh at our mental illnesses. That's right, this is basically a digital journey into an insane asylum. This podcast's topics are variegated in the least cohesive sense of the term, with grown men discussing the fourth dimension and Lex Luger and Caff-Pow's first moment of post-pubescent self-awareness and movies and television.
Oh, we also make video game noises and dramatically read vulgar fiction.
Podcast: Play in new window | Download
Subscribe: Apple Podcasts | RSS