Cosplay: Nadya Sonika is (wait for it) magical as ZATANNA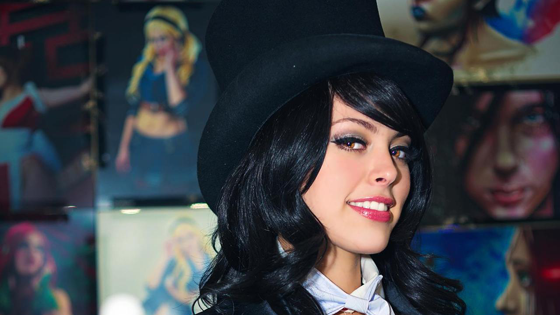 The lovely Nadya Sonika has been featured here before. This time she is returning as DC's Zatanna. It's a pretty rad-ass get-up, makes me wish I had more of a clue as to the character's background. She speaks backwards to cast spells, but after that…I'm lost. If only there was a device on the Internet for searching?! Alas. Anyways.
Hit jump for the cosplay.
Nadya Sonika's Zatanna Zatara cosplay [Hot and Geeky]