Buy These Flippin' Comics!!! (2.12.2014) – Trade Ya!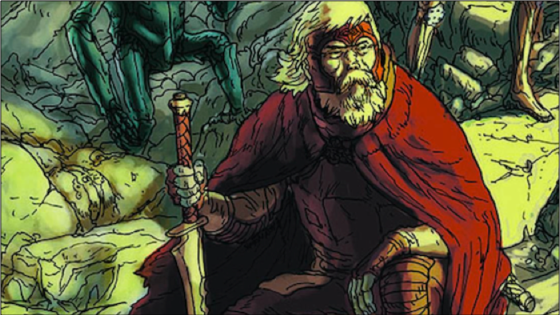 It's Dumpuary for the movies – ya kids know what that is?  Films that otherswise would not be successful get dumped into this month for release in order to ensure some sort of profit.  So, though there can be diamonds found in the rough, most flicks coming out are pure gaaaarbage.  And while I don't consider this week's comic book releases to be completely void of merit, some weeks are better than others, ya feel me?  Call it a Weakday, maybe?   So I'm going to do my best to plug some of the more entertaining releases, plus shine a light on some of the cooler trade paperbacks dropping this week.  Hit the jump for all the patronizing pseudo-intellectualism you've come to expect from me, plus comics!
A full list of this weeks's releases can be found HERE but I'm serious this week is pretty stale.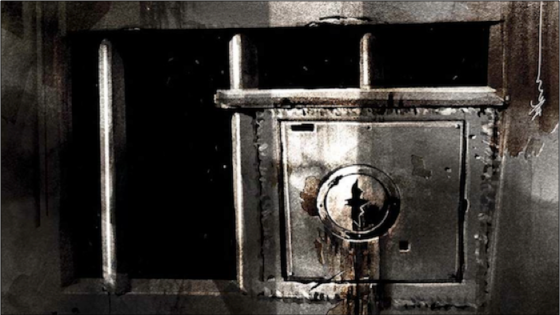 Batman #28 – DC Comics
W:  Scott Snyder / James Tynion           A:  Dustin Nguyen
It seems the only stuff coming out of the DC corner of my funnybook store that interests me is either Vertigo-related or this book.  That's not to say there isn't quality stuff to be found out there from them, but if there is, they're doing an awful job of getting the word out.  Seems this week the normal Year Zero storyline takes a backseat, so that head Batman writer Snyder can give us an idea of where he's going with the upcoming Batman Eternal storyline.  That doesn't interest me as much as the art by Dustin Nguyen does.  I think the guy is vastly underrated, and one of the unsung Batman artists.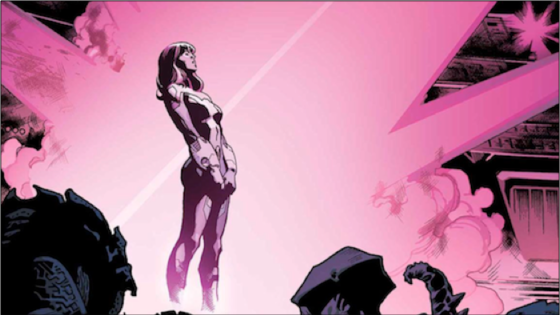 All New X-Men #23 – Marvel Comics
W:  Brian Michael Bendis             A:  Stuart Immonen
The "Trial of Jean Grey" continues here – this being part 3 in the "saga."  This is the only X-book I read on a monthly basis, and I place that honorific squarely on the shoulders of Stuart Immonen.  While I really think that Bendis is finding a voice with the X-Men that he never really had with the Avengers, it is Stuart Immonen's truly incredible work that really drives me to make the purchase.  I think if these guys keep at it, we could be looking at the next Claremont/Byrne dynamic X-duo.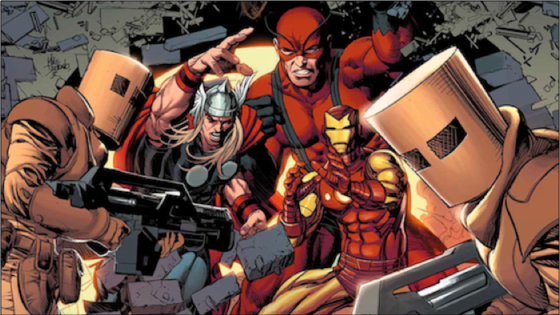 Avengers #26 – Marvel Comics
W:  Jonathan Hickman      A: Salvador Larroca
Speaking of old-new, Hickman had me until this arc, folks.  To bring the young X-men to current continuity was a tenuous move, but it achieved a level of teen angsty innocence under the deft pen of Bendis.  Bringing the first Avengers crew from the past to current continutiy is just bland and uninteresting.  Immediately the little South Park "Simpson's Did It!" kid comes to mind, and I can't focus on anything outside of how fun and imaginative and daring I thought Hickman's first 25 issues were, and just how retroactively dull this arc seems to be.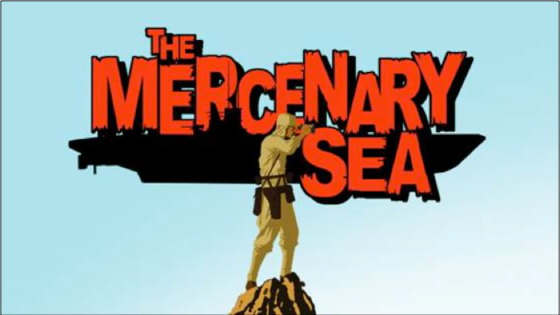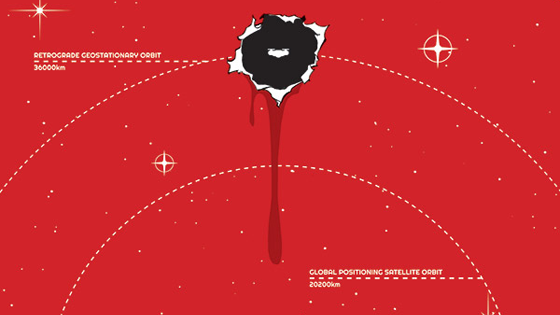 Image #1's!
The Mercenary Sea #1 – W:  Kely Symons  A:  Matthew Reynolds
Fuse #1 –  W:  Antony Johnston  A:  Justin Greenwood
Whenever I feel down about mainstream comics, Image always comes along and cheers my ass up!  This week we get two promising #1s courtesy of our favorite Bronze medalist (Image).  The Mercenary Sea follows a ragtag group of expats, mercs, and treasure hunters who crew a stolen German U-boat circa 1938, navigating the treacherous South Seas for that one big score.  Think Firefly meets Indiana Jones, and since both of those words get the blood flowing to my nethers, I'm sold.  Fuse is another high-concept idea about detectives on an orbital platform high above Earth.  On a floating city jam-packed with half a million souls, the book promises the claustrophobia of great space sci-fi like Alien with the gritty noir of Blade Runner.  Again, count me the eff in!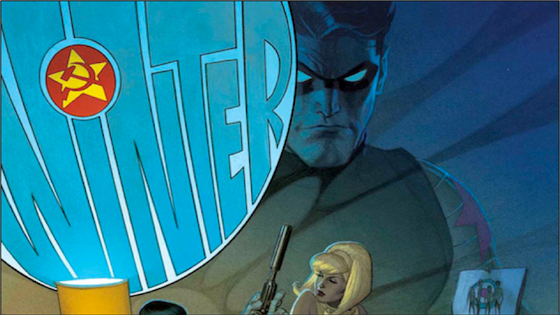 Winter Soldier Bitter March #1 (of 5)
W:  Rick Remender            A:  Roland Boschi
So I've been really disheartened by the turn of events that Black Science has seen – a super-promising sci-fi pulp that got watered down by silly plotting and completely bland characters, and Remender is at fault for both.  So it is with hesitation that I recommend this book.  Gearing us up for the movie that bears his name, Marvel is dropping this mini that shows us some early Winter Soldier action.  I think this poses an interesting challenge for Remender, too, as even though he's a hero these days, this book drops us squarely into 1960's Cold War Era spygames, and Winter Soldier is the cat to the SHIELD operative mice in this tale.  I'll snag the first issue to see if Remender ups his game for this story, but I'm not entirely hopeful.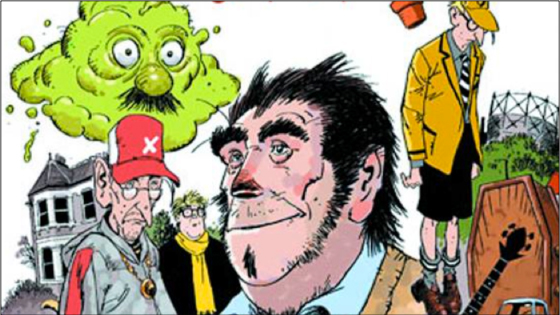 Trades!
Prophet Volume 3:  Empire – Image Comics
Spaceman TP – DC Vertigo
Fatale Book 4: Pray For Rain – Image Comics
The Bojeffries Saga GN – Top Shelf Comics
The offerings this week in form of trade paperback are actually pretty goddamned choice, though a couple likely require the purchase of former volumes to really get your money's worth.  I know I gave Saga the OL Comic of the Year Award, but Prophet is a very close second.  It has boundless ambition and creativity in a universe that should have been devoid of it.  I can't say enough about Brandon Graham's space-Conan riff, and even less about the talent he's brought on to bring that universe to life.  Spaceman has already dropped as a full trade once, but we're getting a reissue, and for those unaware it re-teams one of comics greatest duos, writer Brian Azzarello and artist Eduardo Risso, most famously working on seminal Vertigo title 100 Bullets together.  One of my favorite sci-fi stories of the past few years, Spaceman is a brutal story of class, race, and slop culture in the not-too-distant future.  A book I don't talk about enough on this site, Fatale, also provides us with one of the most enduring and successful comic book creative pairings of the last 20 years:  Ed Brubaker and Sean Phillips.  A riff on detective noir and Lovecraftian horror, the book has managed to, over time, encompass other genres via it's seemingly immortal protagonist, Josephine.  Phillips is at the top of his game here, and this book doesn't get the props it deserves.  Lastly, a book that was completely off my radar is The Bojeffries Saga, by Alan Moore and Steve Parkhouse.  Begun in 1983, and published sporadically ever since, the Bojeffries Saga is a cross between the UK and US show Shameless and The Munsters, a generational saga about a family that is both horror and poignantly real.  This graphic novel not only reprints some of the old Bojeffries stories, but includes new material from Moore and Parkhouse.  For fans of Moore looking to explore the writer's entire catalogue, this book is not to be missed.
That's gonna do it for me this week, guys.  Let me know what you're grabbing in the comments below, perhaps in my constant state of media-saturated-mush-brain I overlooked a book or two, and I'd love to hear about it!
Hotsauce out!