Best of 2013–Eduardo Pluto's Long-Winded and Late Picks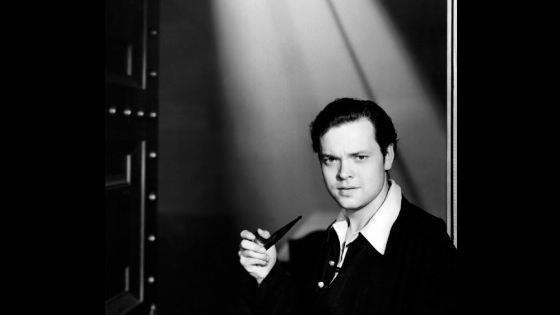 A week ago, I went out to dinner with a group of my friends. It was a memorable time, but it brought my year into focus—or rather, brought out its relative indistinctness. One friend, whom I hadn't seen for a year, sat next to me during this festive occasion, and of course, having not spoken much to each other in some time, we decided to catch up. The problem was I didn't have much to offer, so we were close to being caught up from the get-go. (It's a wonder how I have any friends to begin with.)
The most pertinent conversation went like this:
"Hey, Eduardo! It's great seeing you! So what have you been up to?"
"Not much."
"Really?
"Ya, same old, same old, really."
"I haven't seen you in a year and nothing new has happened? I find that hard to believe."
"Well, I'm a year older than I was the last time I saw you, so I guess that's something."
Fin.
Now, this is clearly a prime example of my silly hesitancy to engage in small talk with anyone, not to mention the obvious fact that I'm not particularly interested in talking about myself (it's boring business), but I think it does touch on my 2013 experience. Stuff indeed happened in my life, both good and bad, potentially lasting and definitively forgettable, and I eventually opened up more about what's been going on with me, and I got to hear all about my friend's similarly active year, but the vicissitudes in my life were neither immediately life-altering at that moment, nor are they now. I'm trying new things as I go, and stopping others along the way, but I have no idea how they will work out, or if they will work at all, in the long run. It's all transitional in the big picture, transitory in the bigger one (and God help us all if there is a biggest one). Simply, it was a year of living. And that's, more or less, all there is to say about it. Or rather, that's certainly all I have to say about it. (Talking about my personal life averted?)
Writing this best-of retrospective, however, is specific and immediately clarifying. It is precisely what I need to do in order to get a better grasp of where the time went, and, more importantly, where it's been spent most productively in regards to what I've been watching, reading, hearing, doing, expecting. Among other things, this best-of brings focus to my year engaged in the arts, as I can finally pinpoint some things that stood out to me, and that's definitely something worth talking about with you all. So if you care to read, here are some of my favorite works of 2013.
————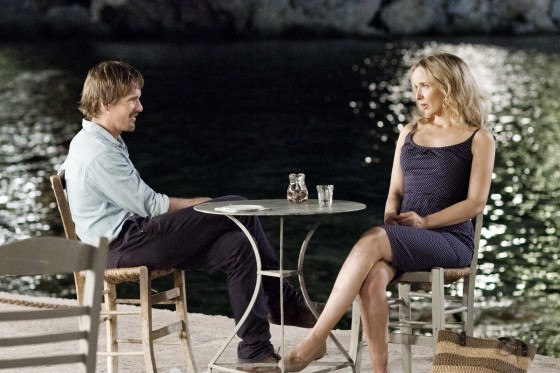 Movie of the Year: Before Midnight
Time is essentially under the microscope in any best-of list, and it's apropos that my favorite film of the year, Richard Linklater's Before Midnight, has a similar interest in time and its influence on our lives. A continuation of '95s Before Sunrise and '04s Before Sunset, the film takes us through one of the final days of Celine and Jesse's summer vacation in Greece, near ancient ruins and idyllic surroundings, with family and friends. And as always, their time together is filled with great digressive dialogue and reflections. The conversations throughout are as free-flowing and graceful as ever, jumping around from topic to topic as they follow their passions and curiosities. It's a testament to the phenomenal level of acting and writing on display because it seems so easy and natural. Even after years of being together (and several movies with us), when they get the chance, these two characters still have a back-and-forth unlike anything else. But the real power of the film comes from the crossroad they've arrived at, now that they are finally together, where they must face the tough realities of marriage and commitment. They are older and more world-weary; their dreamlike courtship and romantic rendezvous are things of the past, bygones of a single, more naïve era. What they face is a future, complicated by the dynamics of raising a family and balancing work, all the while trying to keep the love alive that got them to this point in the first place. Before Midnight is one of the most thoughtful ruminations on relationships that I can recall in movies because of its all-out refusal to ignore the dramatically compelling truth that, when people tie the knot, their lives, whether they like it or not, become knotty.
————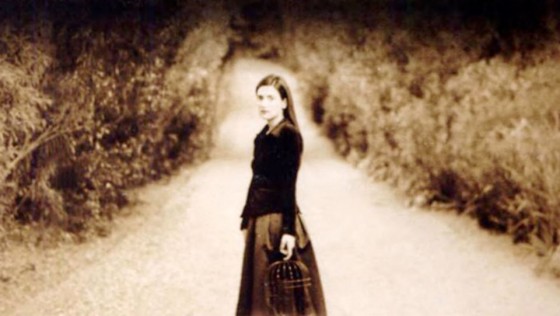 Book of the Year: Little, Big
Once again, I gave into my own insatiable need to read old literature, to make my way through the so-called classics (or, as Caffeine enjoys reminding me, old-dead-white-male literature). And in my desperate attempt to get a feel for what was great in the past, I now have almost no sense of what's worth reading in the present. Sure, I'm aware of some terrific writers working today, ones that rival and may someday surpass the earlier literary ilk, and the rambunctious bunch here at Omega-Level has kept me posted on their goods, but for the most part, I'm disconnected from new novels. My foolhardy literary quest to dig deeper into the past is tantamount to a wholesale abstention of contemporary literature. However, as time has gone on and I've worked my way up steadily through a lot of books that I felt like I needed to read, I'm gradually getting closer to present-day flights of fancy. Maybe next year I will have read, loved, and listed a work from 2014 or thereabouts as my favorite (probably not, though). Until that miraculous day arrives, I am left with what I've read and loved this year: John Crowley's Little, Big, from 1981. A modern-day fantasy of immense ambition and wonder, it's a multi-generational narrative chronicling a family's strange relationship with mythical forces around their country house Edgewood. The novel builds on classical folklore to create a world that's both old and new, strange and strangely human—and always incredibly beautiful. The prose alone is simply stunning. There are long stretches in it that overwhelmed me. Its sprawling, mysterious quality makes it easy to get lost in it. Even now, almost a year after finishing it, I still think about it often. It's that magical.
————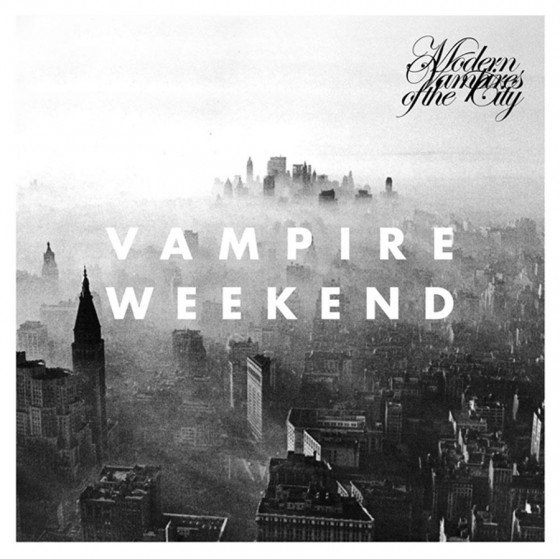 Album of the Year: Vampire Weekend's Modern Vampires of the City
I don't know if you've noticed but this has been a robust year in music. It seemed like every week brought a new release from a big-name act that was worth at least a listen or two. And when you mix in the up-and-comers and surprises, 2013 basically managed to have something for everyone—and seemingly from everyone. Granted, the yield might not all have been entirely successful (when is it ever?), and it will be interesting to see how this year measures up against less inundated ones, but the sheer output of the last twelve months has nevertheless been noteworthy and impressive. But of all the albums that dropped this year, the one that I came back to again and again was Vampire Weekend's Modern Vampires of the City. Moving beyond snapshots of college life and dabbles in foreign revolutions, the album displays the sound of a band searching for something more and coming to grips with the results, whatever they may be (and I think they are great). Don't get me wrong: this is still a very enjoyable collection of songs, as catchy and spry as anything they've produced, but their penchant for clever refrains has given over to a more pensive and soulful outlook. The sparseness of many of the arrangements, which both subtly preserve their baroque sensibilities and allow them to experiment with different effects, showcases and enhances Ezra Koenig's vocals, which have continued to get stronger and more expressive. All told, Modern Vampires of the City is the band's most mature, cohesive work yet, and a damn fine listen to boot.
————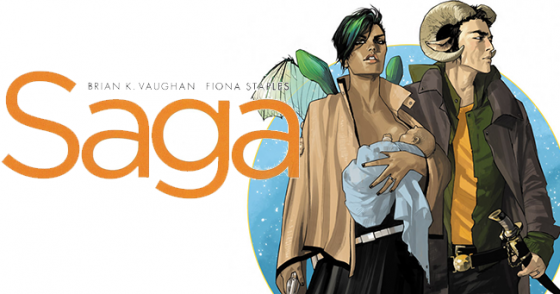 Comic Book of the Year: Saga
Another year, another Saga pick as my favorite comic book of the year—but there's nothing routine about this choice. In fact, it's more about heaping additional praise on it because it continues to improve in leaps and bounds. With each successive issue, readers are given the chance to witness the fascinating evolution of a singular family unit started by two ex-soldiers of perpetually warring planets who've literally decided to make love, not war. Writer Brian K. Vaughan and artist Fiona Staples continue to strike the right balance between showing the every-day practical problems of sustaining a functioning family while dealing with the extraordinary situations they find themselves in (like avoiding bounty hunters and malefic individuals who are actually out to get them, for example). Saga runs the gamut on all things domestic while the new family is on the run from the law. However, what has really upped the ante with this on-going narrative is the frequent introduction of excellent characters. When the new characters come across established ones, their interactions are much more than means of providing necessary plot points or exposition; there is genuine meaning and drama in how they meet, what they do to each other, how they alter—and even end—each other's lives. These characters leave lasting impressions on the overall story arc (as well as on the reader), which go a long way to making Saga a must-read every month.
————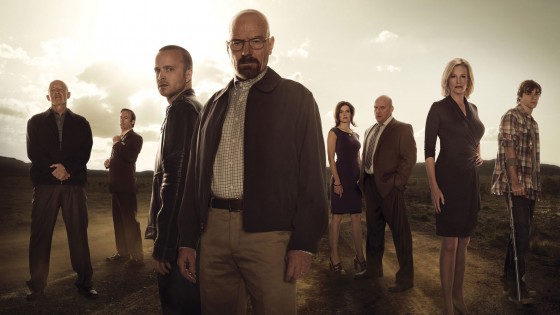 TV Show of the Year: Breaking Bad

For the first time in my life, the TV Event of the Year was my TV Event of the Year. I am usually completely out of the loop of such things, but not this time. I was glued to the TV like almost everyone else, watching the final season of Breaking Bad. And it certainly lived up to the hype. The last hurrah of Walter White and crew bucked most of the trends and pitfalls that have hampered other entertaining shows in the home stretch because the show was smart enough to know that bringing it all together in a satisfying way doesn't necessarily mean that all ends and all character arcs had to be neatly satisfied (or happily, for that matter). This was Walter's show, through and through, and the show's swan song was for his last dance. And, over time, as Walter became chaos incarnate, no matter how things went down in the name of creating/destroying his meth empire, he was going to go down with it, and everyone and everything else would be left in his wake, tattered and broken. What's more, seeing this process play out at the same time as everyone else (as opposed to my typical brand of TV watching, defined by major binges years later) was a real treat for me. I participated in discussions and debates with friends every week, and it was all worth the extra scrutiny because the show ultimately delivered in spades. Across the board—acting, writing, directing, you name it—Breaking Bad is sensational, literate storytelling. And this concluding season was a powerful extension of what made the show great throughout its entire run, and by sticking the landing so well, it confirmed its status as one of the best series of all time.
————
Looking forward to: Movies, Movies, and More Movies!
I am looking forward to several films this year: PT Anderson's Inherent Vice, Christopher Nolan's Interstellar, and, if it comes out, Richard Linklater's Untitled 12-Year film (originally titled Boyhood). All three movies are from consummate filmmakers who appear to be stretching themselves with these new projects, rather than sitting back and basking in the glow of their bona fides. There is a high degree of ambition built in to each, but the most remarkable one is, without question, Linklater's. In case you haven't heard about it yet, it's been filmed for the last twelve years (a few weeks per year), tracking a boy's life from age six to eighteen. The boy actor and those playing his family members (most notably, Ethan Hawke and Patricia Arquette), have performed the entire time, so audiences will see real aging happening throughout. Linklater's past works have always exhibited an attraction to the passage of time (Before Midnight being a recent example), but this forthcoming work takes it to a whole new level. It has the chance to be one of the most realistic cinematic examinations on growing up, outside documentaries (like Michael Apted's Up series), and I'm excited to see how it pans out. Filming has wrapped, and it's in post-production currently, so if the movie gods are kind, it could see the light of day in one of the 365 ahead.
Desperately hoping for: Writing, Writing, and More Writing!
On the creative front, as always, I am desperately hoping to do more, better writing. Over the last year, I've tried to implement a little system: I divide up my time writing a long-term project and short-term essays (Opinions Vary has been a great outlet for them). This dynamic enables me to vary what I want to write about, and for how long. This way, the work tends not to become stale, and if it ever does, I can move on to something else. So far, I think this system has been productive, as I've been staying busy. But I'm just really hoping that this trend continues and I keep on keeping on—to the detriment of all OL readers, no doubt.