Google manager posts photos of PRESCRIPTION GOOGLE GLASS. Removes them, now probably dead.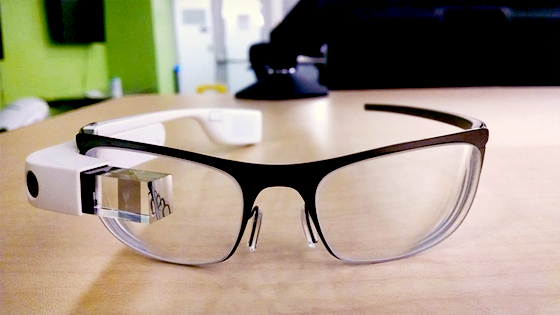 Oh, bro you dun goofed! Yeah, I'm talking to you. Google manager guy. Posting photos of a prescription version of Google Glass. Probably like way before they were supposed to be revealed.
Google has been promising to bring support for prescription lenses to Google Glass, but it hasn't given much of an indication of what that'll ultimately look like or when it'll be released. But earlier this week, Google community manager Brian Matiash reportedly posted two photos that appear to be of Google Glass with built-in prescription lenses. The photos were caught by Phandroid, and while they've since been pulled from Matiash's Google+ page, the images' embedded GPS data suggests that they were taken right on Google's campus.

The device looks surprisingly familiar: it doesn't appear to be much more than a standard pair of glasses with Google Glass's distinctive arm and eyepiece attached to one side. While that makes it look almost hacked together, its build is quite similar to the standard version of Glass, which also includes a nearly complete eyeglass frame — albeit one that shows far less prominently. The photos also closely resemble a photo of a prescription Glass prototype that Google teased in May, suggesting that little may have changed visually since then. When they'll actually be released still isn't known, but the latest Glass hardware is said to include support for them, so they may finally be on the way.
As the Paragon of Ocular Perfection (not really), I don't have to worry about such trifling modifications. However I'm glad for you poorly formed jelly-ball'd people that they are thinking of you.