QUENTIN TARANTINO announces his next movie is ANOTHER WESTERN. Yeehaw.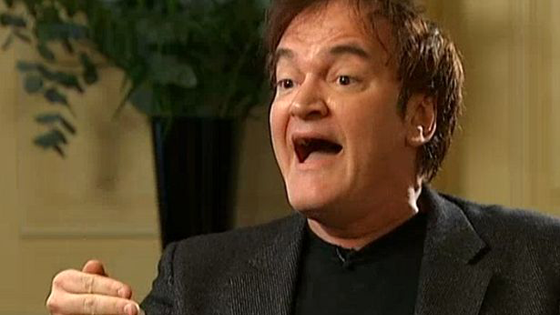 Tarantino has announced the genre of his next flick, and it appears he's going back to the days of gunslingers. I'm assuming. 'Cause see I don't know much about Westerns but I do know that there are probably gunslingers there. Right?
Even though he doesn't have a movie to promote, Quentin Tarantino has been out and about this fall. He hit a number of film festivals including Busan, Lumiere and AFI Fest, pontificated on a number of movies (naming Israeli thriller "Big Bad Wolf" as one of year's best, criticizing "The Lone Ranger" and dropping his own (early) top ten of 2013) and last night, he went into Thanksgiving with a stop on "The Tonight Show with Jay Leno" where he was promoting the recently published "Django Unchained" graphic novel. And the ever chatty helmer had some news to share.

While he didn't go into specifics, Tarantino revealed to Leno his next script is a western but, "it's not a 'Django' sequel." Basically, Tarantino explains that he had such a fun time making his first western with "Django Unchained" that he wants to do it again. "I love westerns so much, after I taught myself to make one, it's like 'Now let me make another one, now I know what I'm doing.' " So what could this project be?
I'm sold. However, that isn't saying much. I mean, Tarantino could announce his next movie is in pretty much any genre and I'd be excited. To live and die as a fanboy, that is my lot in life. So that's me. But how about you folks?