Five new J.D. SALINGER BOOKS coming; INCLUDING 'CATHER IN THE RYE' SEQUEL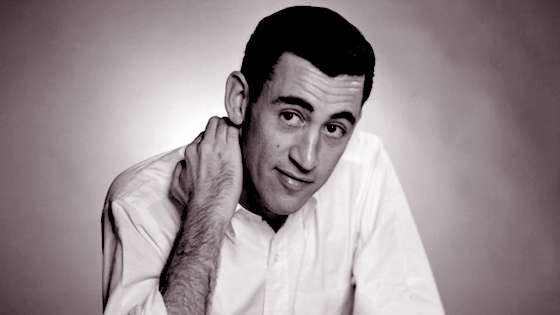 Man, I don't know how to feel about this. Starting in 2015, there are five new J.D. Salinger books coming down the pipeline. Apparently these fuckers are approved by the Recluse himself, but it still smacks of oddity to me. At best.
So maybe we will find out what happens to Holden Caulfield after all.

In Salinger, the new oral history of the Catcher in the Rye novelist, David Shields and Shane Salerno claim that the J.D. Salinger Literary Trust—controlled by Salinger's wife Colleen and his son, Matthew—will release five new Salinger works between 2015 and 2020, all approved for publication by the author himself before his death in 2010. (Salerno also directed a new documentary about the reclusive writer that is due in theaters Sept. 6.) The new titles are:

—an anthology, The Family Glass, which will include the existing Glass family stories along with five new ones as well as a Glass family geneaology.

—a World War II novel inspired by Salinger's enormously complicated relationship with his first wife, Sylvia, who may have been a Gestapo informant.

—a manual of the Hindu Vedanta religion, which Salinger followed for the last 50 years of his life.

—a novella based on Salinger's own experiences that, according to the authors, "takes the form of a counterintelligence agent's diary entries during World War II."

—"a complete retooling" of Salinger's unpublished Holden Caulfield story "The Last and Best of the Peter Pans," which will be packaged with the existing Caulfield stories.

[EW]
What do you folks make of this? You crummy bastards.