STEVEN WALTERS' latest SPACE BABE is pure win.
Friend of the site and OMNI collaborator Steven Walters just like, you know, totally without care dropped this gorgeous illustration on his Tumblr and Instagram recently. Man. Steven! I am the jealous. No big deal. Just a ridiculously stunning spur-of-the-moment type thing.
(Seriously though, you rule.)
Hit the jump to check out the full image.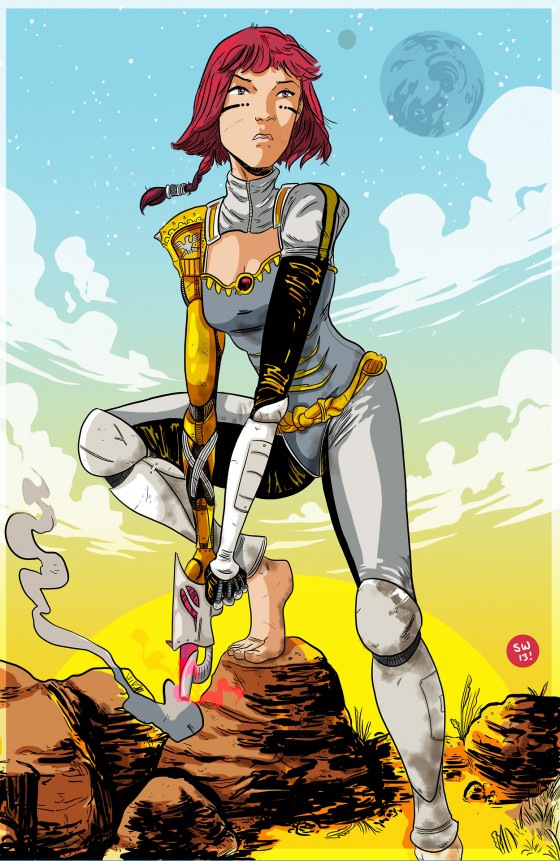 Follow Steven's TUMBLR. Check out his OMNI collaboration with our own Allen Drinkwater.