Rumor: 'G.I. JOE: RETALIATION' DIRECTOR JON M. CHU to direct 'STAR TREK 3.'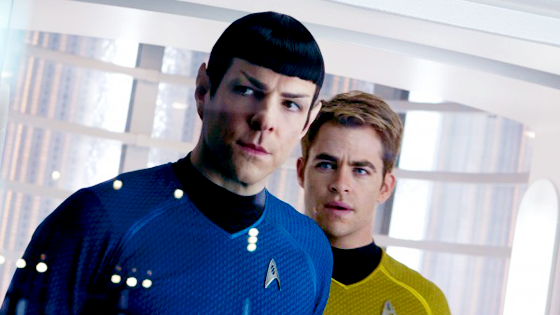 I don't know Jon M. Chu's works. So while I'm inclined to write something unfairly catty like "I bet you all wish Abrams was still aboard that fucking Enterprise!", it'd just be empty and pointless. So uh. Yeah. Anyone familiar? I wanted to see Retaliation (I love me some Rock), but never got around to it.
With J.J. Abrams in a galaxy far, far away, the final frontier is wide open. After the success of this year's Star Trek Into Darkness, Paramount is getting ready to prep a third Star Trek film and the hunt for a new director is underway. The studio has yet to make a decision, but Latino Review is reporting the frontrunner is Jon M. Chu, the director of G.I. Joe: Retaliation.

Ashley Edward Miller and Zack Stentz are rumored to be helping on the script, which will also be written by Alex Kurtzman and Roberto Orci. The film is aimed at a 2016 release.

Chu has been a big money maker for Paramount, helming not only the latest G.I. Joe film, but Justin Bieber: Never Say Never as well. He's said to be working on a third Joe film, an adaptation of Master of the Universe and more. A chance to direct the third Star Trek would likely take precedence over any of those films.

Producer Bryan Burk has stated a third Star Trek film would likely be released in 2016, which is the franchise's 50th anniversary. Screenwriter Damon Lindelof also suggested a third film would see the Enterprise go up again the Klingons, the most famous nemeses of Starfleet, who made a brief appearance in Into Darkness.