NINE INCH NAILS ANNOUNCE NEW ALBUM. ERRBUDDY ANGST NOW.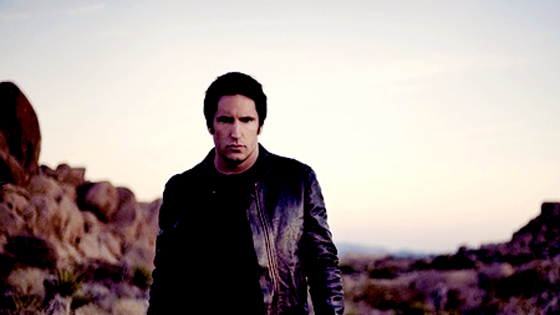 I typically abstain from covering music here at OL, as I find it pushes the Internet community quickly into hair-pulling and name calling. However, I'm making a special exception for Nine Inch Nails, a band whose importance is great to many of us who contribute to the site. In fact, and while I'm not supposed to mention this, our own Patrick Bateman actually lost his virginity to The Fragile. Yep, that's right. One wonderful Autumn evening, he galavanted into the woods wearing his WalkMan for a seven-mile run. There a druid spied his overdeveloped abdominal muscles, and offered him a deal he could not turn down. One luscious evening of deep butt interrogation, in exchange for Bateman's own soul. While the fire has died in his eyes ever since that evening, having sloughed off his eternal soul, Bateman says he would never do it any other different. With equal certainty, he believes that it was Trent Reznor's overly-orchestrated nonsense that spoke to the druid on a level he never could have conjured on his own.
Nine Inch Nails will release a new studio album — their first since 2008's The Slip — some time this year on their new label, Columbia Records.

"I've been less than honest about what I've really been up to lately," Trent Reznor said in a statement. "For the last year, I've been secretly working non-stop with Atticus Ross and Alan Moulder on a new, full-length Nine Inch Nails record, which I am happy to say is finished and frankly fucking great."

Reznor told Rolling Stone last year that he was working on new Nine Inch Nails material after the group disbanded after their farewell tour in 2009. Earlier this year, the frontman confirmed NIN was indeed coming back with a brand-new lineup that would play a handful of festivals (including Lollapalooza and Outside Lands) this summer and arena dates in the fall.

Reznor has kept busy in the years since he ended NIN, scoring music for The Girl With the Dragon Tattoo and The Social Network and winning an Oscar with Ross for the latter.

"This is the real impetus and motivation behind the decision to assemble a new band and tour again," Reznor added in the release. "My forays into film, HTDA and other projects really stimulated me creatively and I decided to focus that energy on taking Nine Inch Nails to a new place."

Along with Reznor, Nine Inch Nails' new lineup features Alessandro Cortini, Josh Eustis, Robin Finck and Ilan Rubin; this group will make their debut at the Fuji Rock Festival in Naeba, Japan on July 26th.