Roger Ebert has passed away. Frowns all around.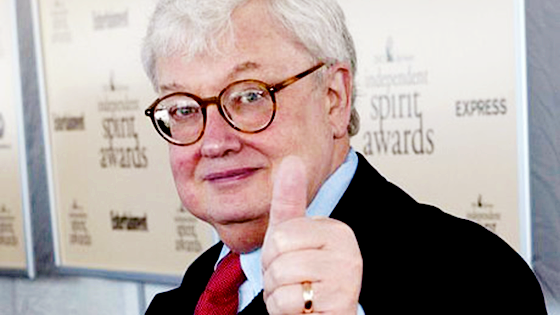 Roger Ebert has passed away today, succumbing to that sumbitch cancer. As a youth, he was the one film critic that I often looked to for reviews. Homeboy could sway my opinion like no one else. While I haven't followed him closely as of late, that doesn't lessen the raging bummer that is this news.
Roger Ebert, the popular film critic and television co-host who along with his fellow reviewer and sometime sparring partner Gene Siskel could lift or sink the fortunes of a movie with their trademark thumbs up or thumbs down, died on Thursday.in Chicago. He was 70.

Mr. Ebert's struggle with cancer, starting in 2002, gave him an altogether different public image — as someone who refused to surrender to illness. Though he had operations for cancer of the thyroid, salivary glands and chin, lost his ability to eat, drink and speak (he was fed through a tube and a prosthesis partly obscured the loss of much of his chin) and became a gaunter version of his once-portly self, he continued to write reviews and commentary and published a cookbook he had started, on meals that could be made with a rice cooker.

"When I am writing, my problems become invisible, and I am the same person I always was," he told Esquire magazine in 2010. "All is well. I am as I should be."

In recent years, Mr. Ebert had written extensively about his illness on Twitter.

It would not be a stretch to say that Mr. Ebert was the best-known film reviewer of his generation, and one of the most trusted. He liked to say his approach — dryly witty, occasionally sarcastic, sometimes quirky in his opinions — reflected the working newspaper reporter he had been, not a formal student of film. His tastes ran from the classics to boldly independent cinema to cartoons, and his putdowns could be withering.