Rumor: 'DEAD SPACE 4' cancelled after third game's sales. Well, f**k.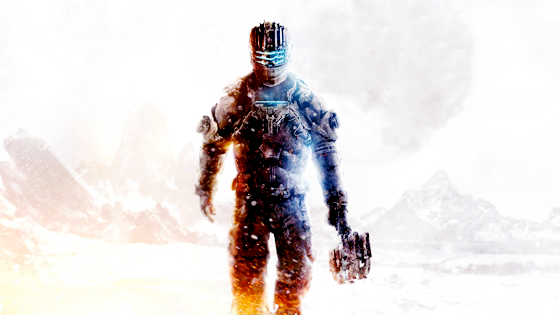 This one if a bit of a kick in the jimmy for me. Dead Space 3 sold its essence in exchange for an attempt at a money grab. After shearing off what made the franchise memorable in favor of attempting to accumulate every tired gaming mechanic into one bursting shell, the entire whorish endeavor was for nothing. Fuck, fuck, fuck. While I would rather see the series die than suffer its painful metamorphosis, I would also wish they had maintained their original vision for their conclusion. 'Cause their selling out changed nothing.
EA is effectively bringing an end to the Dead Space series after canning Dead Space 4 in pre-production,VideoGamer reports. According to the site, who spoke to an anonymous source familiar with the unannounced project, the publisher terminated the development of Dead Space 4 in light of Dead Space 3failing to achieve its sales targets.

VideoGamer's source claims EA executives informed Visceral Montreal last month of the cancelation along with details of the company's restructuring plans. Two weeks ago, EA did announce layoffs at its studios in Los Angeles and Montreal. The source also claims Dead Space 3 "was almost canceled" mid-development, and that EA told Visceral to bring in a wider audience than previous series entries did by focusing more on action than horror.

EA believed Dead Space 3 could comfortably outsell its predecessors, with company CEO John Riccitiellosaying he could see the game selling 5 million units. EA announced Dead Space 3 pre-orders were "outpacing" those for Dead Space 2 in January's earnings call, although the publisher didn't disclose by what margin.

We've reached out to EA for comment.

Update: "While we have not announced sales for Dead Space 3, we are proud of the game and the franchise remains an important IP to EA," an Electronic Arts spokesperson informed Joystiq.