THE GANG OMEGA'S PICKS OF 2012: Caff-Pow's Geek Stroke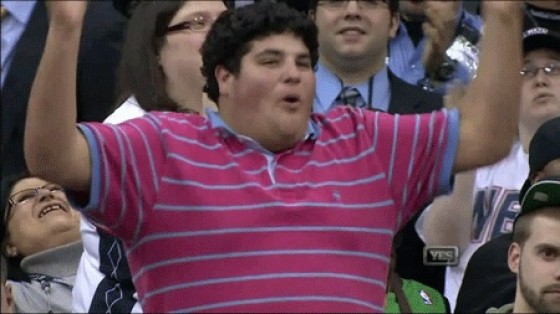 Boom! Look at this asshole right here. After dragging everyone out of retirement, I'm on my serious grind trying to puke out my own glory hole before the clock strikes. I am most definitely in a hotel room in Montreal, working on my girlfriend's iPad and some bullshit snap-on keyboard. My long, penetrative phalanges cannot make sense of this absurd key spacing, and WordPress shits thoroughly on the iPad. Thick, unrelenting, heaping steamers of ill compatibility. What can you do? Let's do this, friends.
;
Movie of the Year: The Dark Knight Rises
If you asked me two months ago, I wouldn't have even said TDKR was the best superhero flick of the year. Coming out of the theater, I was put off by the eccentric pacing and sheer enormity of the plot. At some point however, I decided to embrace the conclusion to Nolan's story as a glorious mess. We're talking little kids stomping around in a puddle levels of mess. Fortunately, those mud piles are slathered all over Anne Hathaway's latex nub-nubs and I love it. Maybe this is just a "thank you" award I'm handing out, like when the Academy finally gave LOTR an Oscar for their last and messiest movie. It isn't the best movie, nor the most well-made. But I fucking love it. I'm going to miss this franchise, and everyone involved.
Book of the Year: This is How You Lose Her, Junot Diaz
Junot Diaz' newest collection of short stories is a ferocious writer flexing his heart muscles for everyone's benefit. Diaz' prose is littered with geek references, Spanish text, and hilarious vulgarities. Through this onslaught of awesomeness, he builds you up with laughter just to cut your ticker in two, leaving you bleeding out and loving it all the time. For my money, Diaz is the best writer going right now.
Album of the Year: Parallax Something Such, Between the Buried and Me
I can't remember the name of the album, because it is such a batch of gloriously overwrought progressive nonsense. However, I would not have it any other way. There is something exhilarating about watching a band you love grow before your eyes. Most of the time I stumble onto a band right at their apex, or on their downslope. I'm stoked to see where these fuckers are going.
Best Book I Read This Year:
Different category. And it's Martian Chronicles, by Bradbury. I don't know how I hadn't read it yet, but that shit changed me.
Highlight of the Year: OL hits comic conventions / getting my graduate degree.
Naw, getting my graduate degree was cool. I mean it was. A certain benchmark that I've hit, and now I can sully forth into my life. There was a sadness, sadly, as I realized I had finished writing academic papers for the foreseeable future. I went down swinging, pumping out a fifty-page paper that my advisor called the most ambitious project she had ever read. #NotevenHumbleBrag Still though, it can't compete with my highlight of the year.
Rocking the conventions in Toronto and New York were fucking righteous, with the one in Toronto in particular. Hooking up with our own Budrickton and smiting people with our Lucas-based rage. There was a sense of validation when people would actually like our t-shirts. Actually buy them. Then to see them the next day wearing them? Surreal. I'm just some poorly-focused dumb ass from Massachusetts with no self-esteem. Here is hoping 2K12+1 brings more glorious interaction.
Video Game of the Year: Borderlands 2
Blands 2 is the game I thought Diablo 3 was going to be. An infinite loot grind over a gorgeous collection of locations. The original game was the tits. This game is the tits covered in whipped cream. A more gratifying story wrapped around one of gaming's best antagonists in years had me loving the loot but enjoying the narrative. I'm nowhere near done with this game.
Surprise of the Year: Episode VII is really real
Figure this out. One bloated corporation whores out Star Wars after years of shitting on it to another media monstrosity and it rekindles childlike excitement deep in my balls. Just the prospect of an enjoyaable movie in the Star Wars universe is enough to get my tip glowing red with enthused blood. There is no way any movie can compete with the originals, but they don't have to. Instead, if they can offer exciting adventures in a universe that I have loved in multiple mediums, I will throw biblical amounts of rope.
TV Show of the Year: Breaking Bad
It is everyone's darling, and that is for good reason. Breaking Bad is a show that is somehow improving with every season. When people tell me they're on the first season, I just laugh. I flick their genitals, and hand them a notebook. I then slap that notebook out of their hands. Just to show them. Breaking Bad's examination of power, greed, desperation, and all sorts of other pseudo-heady things is fantastic. But what really thrills the viewer is wanting to what the fuck happens. The finale shall be ridiculous.
Disappointments of the Year:
Diablo 3 was temporarily entertaining dreck. The Hobbit was a bloated nightmare. Prometheus was worse. We still haven't seen Half-Life 3. Damon Lindelof still thinks he's the most clever guy in the world. Friends tell me that the latest Song of Ice and Fire book really isn't any better than the fourth. Jennifer Lawrence still isn't my girlfriend.
But Seriously:
This year was fucking awesome, on a personal and pop-cultural level. New movies from Nolan, Anderson, Tarantino, and the Avengers fucking ruled. Too much television to watch. Star Wars could not suck again. Another year where my girlfriend didn't dump me. My heart hasn't given out as my caffeine addiction spirals into infinity. We reached our millionth hit. Et cetera. Shit be golden.
Looking Forward To:
Everything.