JOE KUBERT has passed away. Pour out your beverage of choice for the legend.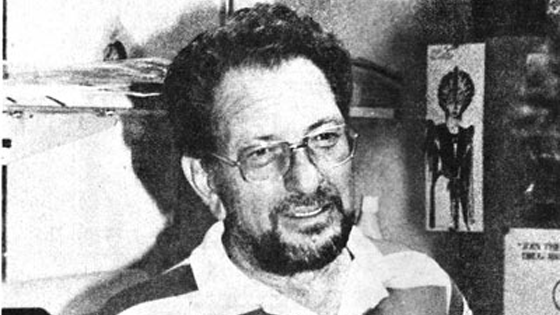 Another comic book legend has embraced eternity. Joe Kubert, legend unto himself and father of two of comics' biggest artists has passed away. So it may go, but it is still a bummer.
Word is out on Twitter that legendary comics artist, innovator and teacher Joe Kubert has passed away at the age of 85. The closest to official confirmation across the web is a Tweet from artist Dave Gibbons which reads: "Reliable source confirms that Joe Kubert had been in hospital and has passed away. So sorry to hear this. A great artist and a great man."

Update: Richard Bruning, husband of Vertigo Executive Editor Karen Berger, said on Twitter he heard about Kubert's passing from DC Comics co-publisher Dan Didio. "Joe Kubert one of the finest men I've ever known Rest in peace, Joe," Bruning tweeted.

Kubert's body of work in comics as an artist and writer is as storied and diverse as they come. His highlights include milestone Golden Age pages for DC Comics "Hawkman," an acclaimed body of war and military comics including the adventures of Sgt. Rock, early comics journalism including "Fax from Sarajevo," personal graphic novels like "Yossel" and in recent years, a number of commercial comics projects as well as regular art or the U.S. Army's "PS Magazine."

Across the comics community, Kubert was known also as a pioneer in teaching the comics medium. In 1976, he founded The Joe Kubert School of Cartoon & Graphic Art, recently renamed simply The Kubert School. From there, generations of cartoonists have made their way into the comics artform and industry thanks to Kubert's dedicated focus on story and craft.

Of course, his most famous students may be his sons Adam and Andy – two of the first Kubert school graduates and mainstream comic art superstars. The pair have taught with their father at the Kubert School's Dover, NJ campus for years. And the elder Kubert has collaborated with both sons in recent years including a current run on "Before Watchmen: Nite Owl" with Andy. In October, DC will publish what is likely Kubert's final solo work with a "Joe Kubert Presents" 48-page one-shot.
Salute.