Adult Swim Developing Show By 'COMMUNITY' Creator Dan Harmon. Hell Yeah.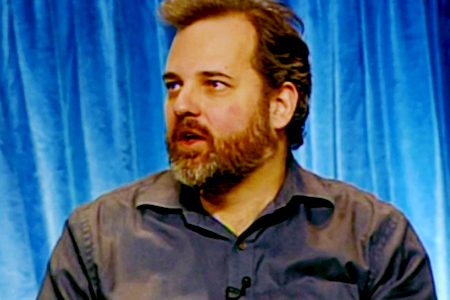 There ain't any certainty as to whether or not Dan Harmon will be running Community  next year. Tots bummer, agreed. Whatever the results of that upcoming nightmare though, we will have ourselves some Harmon. The good lad is currently developing a show with Adult Swim. Here's a description for you.
[There is a ] new half-hour animated show co-created by  Community  mastermind  Dan Harmon. We might not see Harmon return to his signature show, but a new effort from him could be a great consolation prize.

…

Rick & Morty  —  A genius  inventor  grandfather and his less than genius grandson, and the journeys in life they share. From Dan Harmon (Community) and Justin Roiland. (30-minute animated).
Consolation prize, indeed. What can you do though?