Anne Hathaway's 'The Dark Knight Rises' Catwoman Suit Revealed.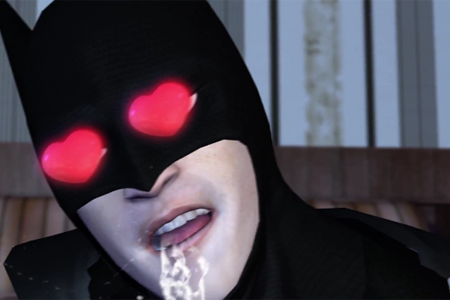 Well, despite trying to stay away from set photos, even Comics Alliance is now dropping them in front of (as opposed to behind) Read More tags. So they've been seen by mine eyes, and well I might as well pass them along to the curious now.
Hit the jump to check them out.
Everybody worried about  Anne Hathaway cruising around on a Batpod sans Cat ears  in  The Dark Knight Rises  can rest their weary hearts.  Just Jared  caught a few shots of Hathaway strolling around the film's LA set yesterday in an appropriately catty catsuit that seems to draw pretty heavily from  Darwyn Cooke's design, though it seems to have ditched the goggles for a mask and set of ears. This costume could very well change (or simply be incomplete in these shots) but fans who were worried Catwoman wouldn't only rock crazy shades should be pleased to see the costume's latest evolution as  The Dark Knight Risescontinues filming in preparation for its summer 2012 release date.