'Wonder Woman' TV Show Is Dead, Go Figure!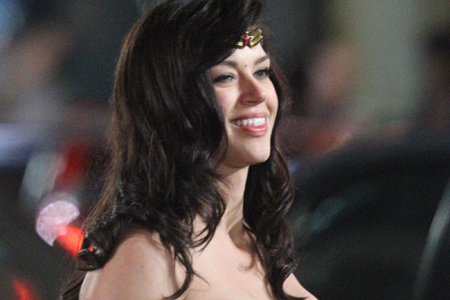 Go fucking figure! The abortion known as the 'Wonder Woman' pilot has been officially axed. It makes sense considering there wasn't a day of filming that wasn't ridiculed and smash-fucked by the fanboys all over the internet. Like me!
The script was derided; the costume was scorned; and test audiences frowned at the rough-cut pilot. Now NBC has taken the same line as seemingly everyone else who has had a gander at David E. Kelley's new television Wonder Woman. The network passed on the pilot, and so the show won't go to series.

This will no doubt draw some knowingly rueful chuckles from execs at other networks, all of which passed on the chance to even produce the pilot. Warner Bros. could conceivably try to shop the pilot elsewhere, but given that no one seemed to want it in the first place, the chances of it being picked up seem slim.
Rest in peace, ugly costume, terrible script, and overall amusing travesty.