CAGE MATCH: The Week in Nic Cage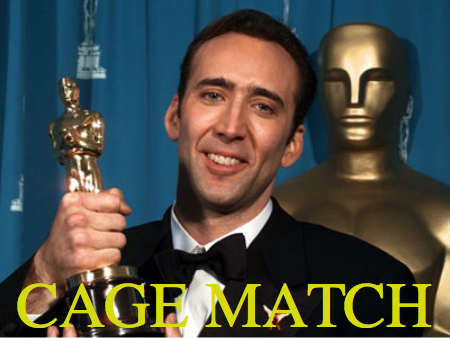 Hey guys. By now I hope you've all seen Drive Angry and given Nic Cage some much needed money. After having such high hopes, I was less than impressed with it. For someone who thinks 3D is corny, I thought the 3D in Drive Angry is the main reason to see it in theaters. It was really well done. But other than that, meh.
Another slow news week in the Cage universe. Now that Drive Angry is behind us, I'm so ready for the Ghost Rider 2 hype to hit full throttle. Some words from Cage on that sequel/reimagining below. Also a pretty girl has joined the cast of Simon West's Medallion. Thank god!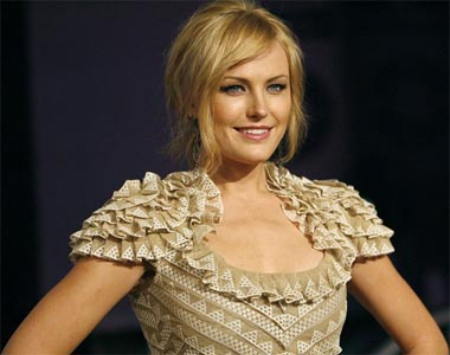 Malin Akerman Joins the Cast of Medallion
Con Air director Simon West's Taken-ish thriller Medallion has found its leading lady in the moderately attractive Malin Akerman. She's been on Entourage and was the Silk Spectre in some movie called Watchmen. Malin is playing a crook and former lover of Cage who aids him in recovering his daughter from the back of a medallion taxi cab. I hope Cage kisses her. (via /Film)
Ghost Rider 2 IS EXXXTREME!

While undergoing press bullshit for Drive Angry, Cage took the opportunity to talk about the upcoming Ghost Rider 2: Spirit of Vengeance. Shut em down, Cage.
I forget where, but I read someplace that GR2 is going to feature an intense seance scene. It made me think about how much I want to sit in on a seance Cage was conducting. He would be so sincere and apologetic if no spirits made themselves known.
Cage commented on director Taylor's lenience:
"Brian Taylor … he was a big advocate for me playing Ghost Rider the character himself, and that allowed me to go in a completely new direction with this version of it," said Cage. "'Spirit of Vengeance' will be an entirely new experience."
When Cage says that one of his performances will be "an entirely new experience," you know he's going to release the hounds of fucking hell.
Oh by the way, GR2 comes out in a year. Yeah, tentative release date is Feb. 12, 2012. Jeezus.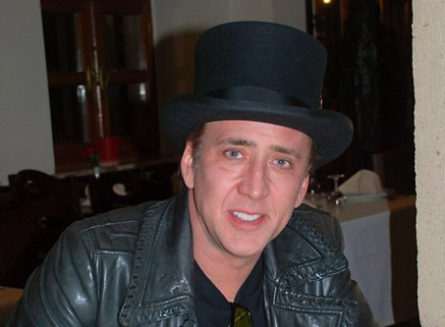 Cage Is Being Sued Again; I Still Love This Top Hat Photo
Cage's former business manager filed a cross-claim against him in Los Angeles Superior Court last week. I don't know what that means but homeboy needs to get off Cage's jock.
He claims the actor is bound by an agreement to pay for his attorneys' fees and cover any financial losses he may suffer if sued in connection with his role as a co-trustee of the Hancock Park Real Estate trust, a legal mechanism through which Cage holds title to property. (via M&C)