Anne Hathaway Looks Great As Catwoman. Latex Swoon.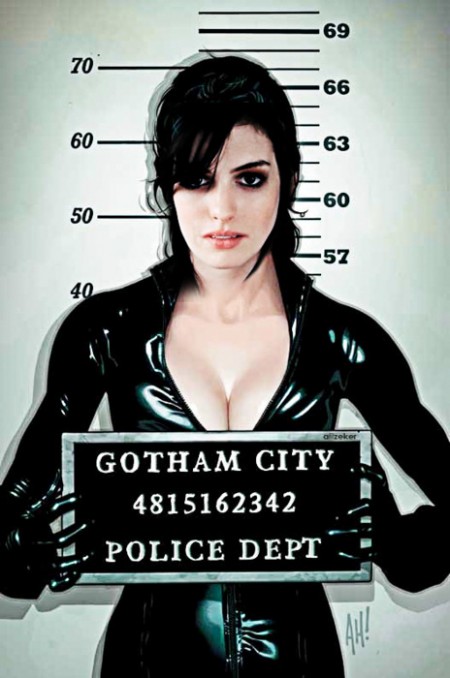 This is not Anne Hathaway as Catwoman. It's some photoshopping glory. However, it does seem like the perfect picture to accompany this article. In an article by Brendon Connelly at Bleeding Cool it's dropped that, "Kevin McCarthy of Washington DC's Kevin and Josh Movie Show this week had a good long chat with Wally Pfister, Chris Nolan's regular cinematographer." Invariably and understandably, the conversation turned to the next Batman flick. That's when Pfister let it slip that he's seen Anne Hathaway. As Catwoman.
Jealousy, I know you well.
Speaking of the screen tests that were performed for the actresses up for Catwoman, Kevin asked:
So, Wally you shot Anne's screen test for Catwoman?
Kevin then confirmed he did indeed, and added:
She looks phenomenal in the wardrobe.
Connelly of the aforementioned Bleeding Cool was in on the interview, and did as any good man would do, and asked Wally to elaborate. Pfister was understandably reticient, but added:
Brendon, I'd get fired and I wouldn't even get to shoot the picture… I can't really say, but I definitely want to be around next year…
I want Wally's job. Or at least, I wish I was there for the screen tests. Just a bunch of women dressing up in latex, to see how they appear. In fact, I'm a bit resentful. I think I've more than earned the title of Defacto Geek Latex Master of the Internet.
Haven't I?