This Is A Device That Uses G-Force To Force Babies Out. No, Really.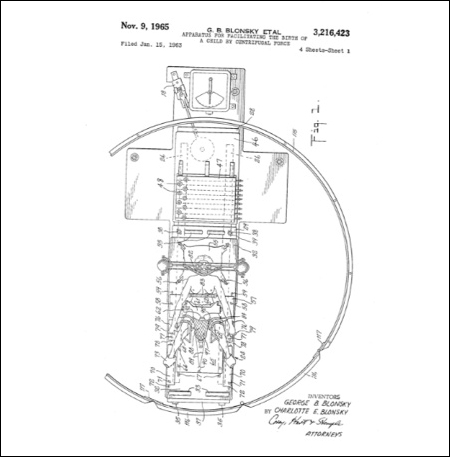 This is the sort of machine that Pepsibones or I would dream up at the dinner table while our family was trying to eat. And then they'd all deride us, our girlfriends and our parents, calling us sickos and pre-vurts. Well guess what, naysaying family members! Someone else thought this up, and it's awesome, and like, sort of real.
Seen here is an unusual example of excess G's being harnessed for the good. The patent holders, George B. and Charlotte Blonsky, contend that the centrifuge could be a boon to "more civilized women," who, they surmise, often lack the muscle strength needed to easily push out a baby. Centrifugal force would act as a sort of invisible midwife, lessening the muscular force required for birthing. Would it work, though? Could one create enough outward force on the baby to make a difference — without simultaneously making the mother lightheaded? I sent the patent to April Ronca, who used to research the effects of zero G on fetal growth and birth for NASA. "That is an interesting invention," she replied.

…continued:

Note the elasticized "pocket-shaped newborn net" – lest the baby shoot out and bump its head with double-G force.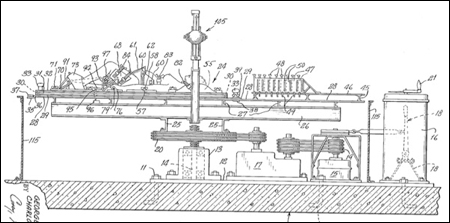 Scientists are fucking awesome! And someday I hope to come up with a device this cool.