Wake Up! Breakfast of Champions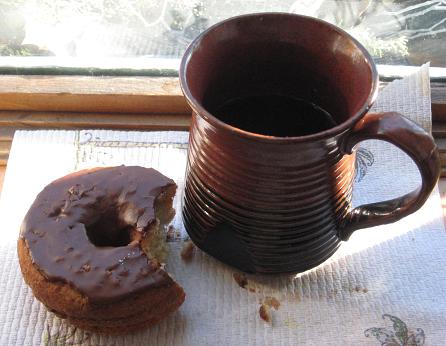 Rise and shine, babies, it's Saturday — the greatest day of the goddamn week! For some, Saturday means lounging around watching cartoons all morning. For others, this day is all about nursing a hangover from the night before. And for some particularly sad bastards, it means carting the kids around to soccer games or karate practice, praying for a minor traffic accident to liven things up.
But no matter what you plan for Saturday, it should always begin with a nutritious breakfast. I understand that during the week, most people (myself included) don't have the time to eat a decent morning meal. But on the weekends, there's really no excuse to not put some good fuel into the `ole gut-tank.

Waking up earlier than the surgeon general advises, I took the opportunity to pick up a dozen donuts. Rather than settling for a twelve-pack from Dunkin Donuts, I decided to take the slightly longer trek to Kane's Donuts – a staple of the Boston area's North Shore. This joint has an old-time coffee shop vibe, as though you were stopping into a friend's house unannounced. It's this type of atmosphere, the forfeiture of shiny counters & paint-by-numbers service in favor of authenticity & genuine personality, which will always keep me coming back to small-time diners and restaurants.
I'm kicking off my Saturday with donuts in my gut and black coffee in my veins.
How're you starting yours?