Famitsu Gives Final Fantasy XIII A Lesser Score Than Bayonetta? Fuck you, Famitsu!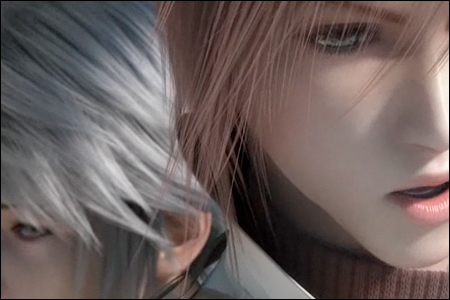 I was pretty excited when Famitsu got all retarded and shit and gave Bayonetta a perfect score. I mean, I knew that in no way was it possible for the game to be perfect. But I giggled, and I laughed, and I wrote childish articles about it.
But then? THEN THOSE FUCKS GAVE FINAL FANTASY XIII A LESSER SCORE?!
Final Fantasy XIII: 39/40

Bayonetta: 40/40
Holy shit! This is unacceptable. I'm trying to stop myself from driving down to wherever they write Famitsu in Boston or whatever and giving them a piece of my fucking mind? What you say, it's a Japan magazine!? Fuck you, holding me down!
Having played the Bayonetta demo, which resounds as pretty much Blah-yonetta: Devil May Climax, I'm a bit confused as to how the grading system works. Are there darts and blindfolds involved? Is it the ole Pick-Dat-Shit-Out-Dat-Hat method? I'm not saying that Final Fantasy XIII is perfect, though I mean c'mon it probably is, I'm just saying there's no way it isn't better than Devil May Have Tits And Glasses.
I feel so guilty, being compelled to slash against my love, my dearest Bayonetta. But even she cannot compare to the eternal, never ending buttcrush I'll have on Final Fantasy and its slew of androgynous, sorta male, sorta female cast, who finally got me to realize, it's okay if I am not really sure of my sexual boundaries, and I sure love casting spells.