Directing You Towards The Great Misdirect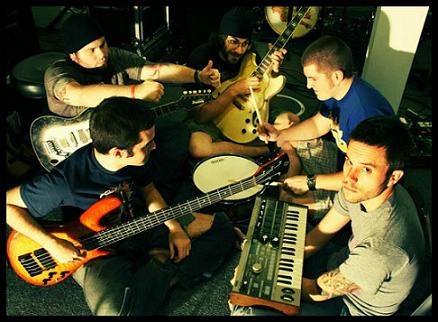 With so many releases on the horizon, it's easy to lose track of some real gems. Next Tuesday'll see me blasting new Every Time I Die, Kid Cudi, Thrice, the Protest the Hero DVD and maybe, just maybe, new Megadeth (probably not). Yes, there's a lot on my plate.
But not so much that I should have lost sight of The Great Misdirect, Between the Buried and Me's fifth studio album. Come October 27th we'll finally have the follow-up to Colors, the 2007 effort that I believe to be one of the most important rock albums of the last ten years. I'm not going to ramble about why Colors is amazing — just sit down and listen (from start to finish) for yourself. If you're not blown away on some level, I'm not sure you know what music is all about.
Other than a few studio updates and a teaser track on Myspace, BTBAM seem to be keeping The Great Misdirect under lock and key. But it was brought to my attention that a couple of new tracks were premiered live; of course, it only follows suit that some fan captured them (on what seems to be an iPhone) and uploaded them to YouTube.
The quality isn't great, but it's good enough. The new material presented is equal parts aggression, melody, musical showcase, straight-ahead groove and mind-bending brutality. Check out the video after the jump.
The Great Misdirect is going to be an album worth looking out for, sliding into our lives just in time to scare the kiddies before Halloween.