Lusting For Wonder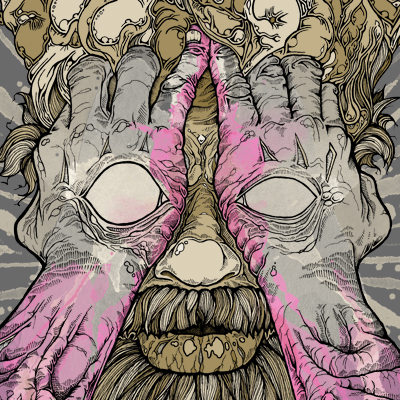 Every Time I Die has been one of the few bands whose albums retain unchallenged positions in my personal rotation. Especially in their last effort (2007's The Big Dirty), ETID combine straight-ahead thrash & paralysis-inducing breakdowns with southern-rock groove & clean hooks to create an irresistible sonic cocktail.
The garnish, of course, is Keith Buckley's penchant for crafting evocative, powerful lyrics. Buckley's anecdotes act as supportive frames, giving the listener just enough to imagine a more personal narrative. I'm not sure, but I'd bet that I'm not the only ETID fan who finds himself pondering lyrics such as those found at the end of Imitation is the Sincerest Form of Battery:
Stay wistful and young.
The affected are banking on oblivion
In the drone of embittered hope.
And we're sold by the way they wrote it.

Oh, it's the end of the line
I'm cornered by a precedent
The sneering public eye.

It is better to destroy than to create what is meaningless.
So the picture will not be finished…
Or maybe I just give Keith Buckley too much credit because he was a literature student & high school teacher. I don't know.
In any case, September 15th sees the release of New Junk Aesthetic. I've been looking forward to this album for quite some time and have held my head high despite some more disparaging news (i.e. Fall Out Boy's Pete Wentz contributing guest vocals & the departing of longtime drummer Mike "Ratboy" Novak).
My optimism for New Junk Aesthetic is instead rooted in the fact that it was completed before Novak left, providing one last documented recording of the foursome (Novak/Williams/the brothers Buckley) that I've learned to love. Further, my love for sweet album packaging is appeased by the stellar artwork of guitarist Jordan Buckley.
Yesterday, Wanderlust was released as the first official video for the new album. I'm still sorting out my feelings about the track, but my initial impression is favorable. That may change. Or it may not. But for right now, I'm going to pump my fist and contemplate the following:
We've lived under this dark cloud forever
Waiting for the bad light to break.

Just let me try that one again, with a little more feeling –
We slept at the crossroads together, trying to make an honest mistake.
Just let me try that one more time, without a smile on my face.
Give the video a view and tell me what you think.
Every Time I Die – "Wanderlust"