The creators of 'Titanfall' and Oculus have teamed-up for a super secret VR game I won't care about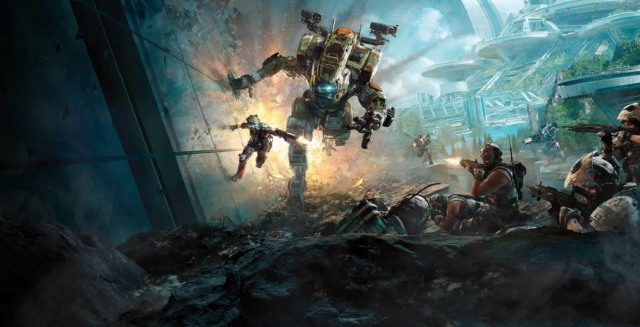 You know in Mean Girls when that one character is upbraiding the other character (imdb.com, search, Mean Girls, naw, too much effort) about attempting to make "Fetch" happen? Yeah, that is sort of my attitude towards VR gaming. Can we just stop trying to make people care? No? It's going to happen anyways? Gotcha. Then, uh, okay. Hey! Neat! Respawn is teaming-up with Oculus to make a VR game!
Titanfall developer Respawn Entertainment is working on a new virtual reality title as part of a partnership with Oculus, the two companies announced today. The "first-person combat experience" is targeting a 2019 release.

In a video announcing the partnership, Respawn said it wants to "depict being a soldier in combat in a more fully fleshed out and realistic way."

"The combat experience in VR really gives you the chance to experience life closer to what a soldier would experience in real combat," Respawn co-founder Vince Zampella said in the video. "It gives you more of that feeling of paranoia … and that tension."

The project is still early, according to Zampella. "We're just getting started," he said.

Respawn's Peter Hirschmann said in a blog post that the new VR title is not a Titanfall game, nor is it the studio's previously announced Star Wars project. Based on the announcement video, the VR title maybe more grounded in reality, as Respawn shows live-action footage from real world conflicts.