Louis C.K. premiering his secret movie, 'I Love You, Daddy' at Toronto International Film Festival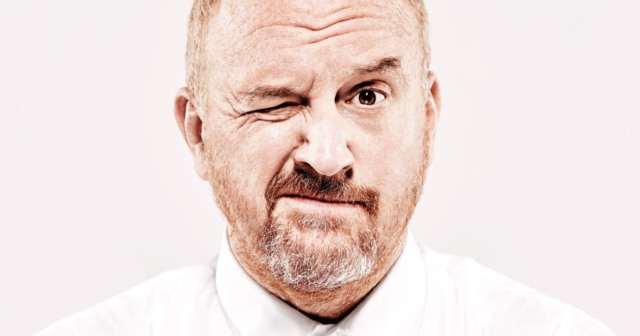 Apparently, Louis C.K. secretly filmed a movie. Apparently, this movie is titled I Love You, Daddy. Apparently, this movie is premiering at TIFF.
Between co-creator and star Pamela Adlon's Betters Things and comedian Zach Galifianakis' Baskets, Louis C.K. has had his hands full of late. Hence why, aside from the first of two promised Netflix stand-up specials, the comic's recent involvement in a documentary about a gang of gay African-American teens surprised his fans (and just about everyone else). The premiere of I Love You, Daddy his first directorial effort since 2001's Pootie Tang, will probably have the same effect on audiences when it premieres at the Toronto International Film Festival later this year.

According to the Los Angeles Times, C.K. shot Daddy "quietly" in New York City earlier this year. The film "centers on Glen Topher, a successful television producer and writer, and his daughter China," who is played by Chloe Grace Moretz. In addition to C.K. and Adlon, the film also stars Charlie Day (It's Always Sunny in Philadelphia), John Malkovich (Being John Malkovich) and Edie Falco (Nurse Jackie). The Times also reports C.K. went "old-school" with the production and filmed Daddy on 35 mm black and white film stock.

Aside from these scant details, however, very little else is known about C.K.'s return to feature-length directing after nearly 16 years of preferring the small screen. The surprising nature of Daddy's debut fits the 49-year-old Renaissance man's m.o., however, as C.K.'s recent work history is rife with unannounced new projects being dropped on his fans without prior warning. For example, he surprised everyone toward the beginning of his ongoing Louiehiatus with Horace and Pete, a throwback of a show that C.K. distributed directly to his subscribers en lieu of brokering a deal with a major network or streaming service.