'Alan Wake' may be ported to XB1. Sequel may happen, maybe on PS4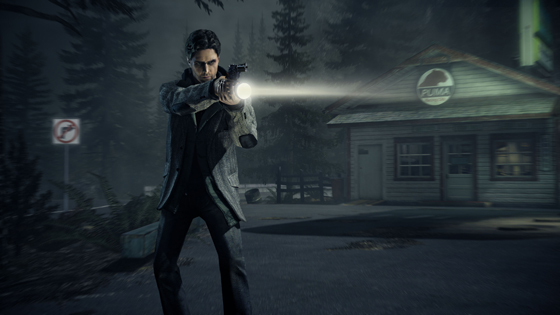 Alan Wake was bomb.com. Unfortunately, not enough people thought so. And it sold like shit. Sold like shit to the point that even though Remedy pitched a sequel to various developers, they were all like no. But maybe it'll happen! Just like an Alan Wake port to the XB1.
Talks are underway between Microsoft and Remedy Entertainment to bring the original Alan Wake to the Xbox One, Remedy's chief creative officer Sam Lake told Polygon.

"I would love that to happen," Lake said. "Nothing has happened yet, but we are discussing this possibility with Microsoft.

"I hope it happens, we'll see."

If it happens, that port would likely include the post-release DLC as well, Lake said.

While the franchise is owned by Remedy, Microsoft published the original title. I asked Lake what the chances were of the original game showing up on the PlayStation 4 or Wii U as well.

"Highly unlikely," he said.

Earlier this week, Remedy Entertainment released to Polygon a video of the 2010 prototype created to pitch Alan Wake 2 to a number of publishers. That game never happened, but in an interview Lake said that once Quantum Break wraps up, the studio would love to return to Alan Wake to make a sequel.

If Microsoft doesn't pick up the Alan Wake 2 sequel for the Xbox One, that doesn't mean it won't see the light of day. Today's publishing road can completely circumvent big companies like Microsoft thanks to the likes of Kickstarter and Steam's Greenlight. And both Alan Wake and the follow-up, non-sequel American Nightmare showed up on Windows PC.

And Lake said Remedy isn't ruling those out.

"Ultimately, these things are business decisions," he said. "We are definitely not ruling anything out and looking at different opportunities, but nothing is set in stone at the moment."

And there's even the possibility that the sequel could go to a platform that didn't have the original game.