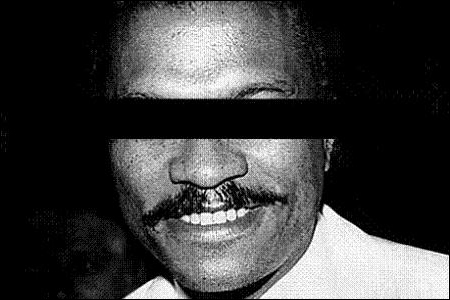 (It's been a fruitful fucking year for us here at OL. There's been ups and downs, but one of the most fistfully-forceful awesome happenings was a swelling of the contributors. We decided what a better way to celebrate this than to get all of us to spout off our favorite things  of the year.)

Movie: Drive
I'm pretty sure that this was the year of secret agent cinema — amazing movies popped into the theaters, fought the good fight, and got out before most moviegoers even realized it. More than any other release, Nicolas Winding Refn's Drive fits the bill of the under-the-radar wonder-film. With amazing cinematography, an even better soundtrack, and spellbinding performances, Drive reimagines the Spaghetti Westerns of the 1960s with a modern (or is that 1980s?) twist.
Album: Deconstruction, Devin Townsend
2011 was a musically generous year, giving me releases from some of my all-time favorite bands — BTBAM, Dream Theater, Unearth, Mastodon, Megadeth, Opeth, just to name a few. But to me, the best release of the year is Deconstruction by the Devin Townsend Project. Equal parts catharsis and testament, the third entry in the DTP-sequence lived up to the hype of being the most insane work ever to drip out of Hevy Devy's nerdy mind.
If Devin Townsend is a seasoned Canadian gunslinger, Deconstruction is his most impressive saloon-clearing.
Comic:  Casanova: Avaritia
Despite only being two issues in, Casanova: Avaritia is definitely my top-comic of 2011. Fraction has finally returned to the world of Casanova Quinn, who ventures through panels upon panels upon panels of structure-defying science fictional bliss. As illustrated by Gabriel Ba, colored by Cris Peter, and letter by Dustin Harbin, Casanova is the most svelte-ass secret agent to bring spatiotemporal holocaust to innumerable realities.
Video Game:  Super Mario World
Um…well…I guess I played some Super Mario World when I found my Nintendo DS. Does that count?
Food:  Chobani
Truthfully, I hadn't yogurt in well over a decade and was comfortable with letting that streak run into a full score. But after seeing all of my coworkers rant and rave about Chobani, I decided to give the Greek-styled stuff a shot. Since that taste-test, I've yet to go more than two days in a row without snacking on some Chobani. I'm sure it'll come out that it's made from the radioactive skulls of benevolent baby-aliens, but for now it's a staple of the Franken-diet.
Drink: Bourbon
There's no denyin' that I'm a big fan of beer-drankin', but 2011 saw me falling in love with a different kind of brew: bourbon. Jim Beam, Maker's Mark, and Knob Creek have all been kind enough to bless my taste buds and murder my brain cells during recreational moments. There's no replacing beer, but I think there's still plenty of room for bourbon in my life.
Wildcard: The Man In The High Castle
I'm going to give my "wildcard" pick to Philip K. Dick's The Man in the High Castle. Despite being released nearly fifty years ago, The Man in the High Castle is more of a glorious mindfuggin' than anything else I read this year. Equal parts alternate history and philosophy and science fiction and political thriller, this is a must-read for anyone who claims to have an open mind.
Eagerly Awaitin': The Dark Knight Rises
In an attempt to be MoAR-originaler, I tried to think of something else. But I couldn't. Bottom line: 2012 is all about The Dark Knight Rises.
Desperately Hopin' For:
Battling Boy (Paul Pope),  Repeat Stanley Cup Victory (Boston Bruins),  The Return of BlāK (Coca-Cola)