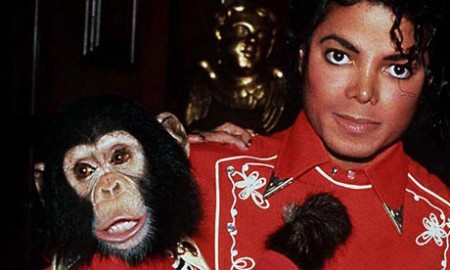 Hulloh there, folks!
How was your Christmas? How is your Chanukah? Pumped for Kwanzaa? Find someone to smooch on New Year's Eve? No matter how you get down, chances're that you're in midst of celebration. And hell, what's not to celebrate? We just passed the winter solstice, which means that the days of darkness are going to be coming to an end. While winter is sure to bludgeon us with icy blows, we can rest assured knowing that more and more sunlight will be headed our way.
Unless, of course, you're a dweller of of the Southern Hemisphere — if that's the case, you're still rocking barbeques at the beach. But then again, you're probably getting into fistfights with joeys and hunting down the dingos that stole your babies. Damn Aussies.
Anyways, welcome to the MONDAY MORNING COMMUTE! This is the nerd-friendly show-and-tell jump-off! I'm going to sift through the entertainment debris that'll be occupying my time in the following week, giving you the highlights along the way. After you check out `em out, it's your duty to hit up the comments section and share your own recreational wreckage.
OL-5, standing by!
–-
Readin'/Listen to the Echoes: The Ray Bradbury Interviews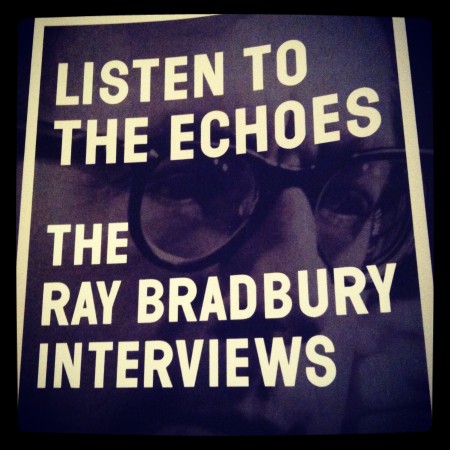 I'm fortunate enough to have landed a babe who not only tolerates my science fictional proclivities, but actually indulges them as well. Knowing how hard I geek out for Ray Bradbury, my better half gave me a copy of Sam Weller's Listen to the Echoes: The Ray Bradbury Interviews. The book consists of interviews conducted over the better part of the last decade, and gives insights into the life of the man who helped set science fiction's nobler precedents.
When it comes to Bradbury, I certainly consider myself more well-informed than the average schmohawk. With that said, I'm only two chapters into this book and I've learned quite a bit that I didn't know before. For instance, I knew that Ray'd had some problems with Rod Serling, but I didn't know that the strain lasted for years and included accusations of plagiarism. On a more positive note, I also had no clue that Bradbury wrote for Alfred Hitchcock Presents  and got along fantastically with the acclaimed director.
Goin' to devour this book faster than a cannibal at an OA meeting.
–-
Rockin'/Contain Us (Devin Townsend)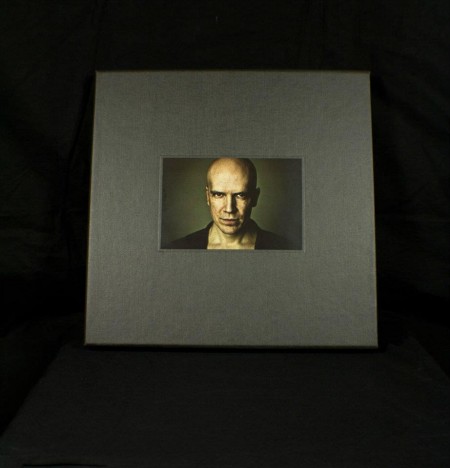 I was also fortunate enough to receive a copy of Contain Us, the concluding boxset of the Devin Townsend Project. In addition to all four of the project's studio albums, the set comes packaged with a bunch of ridiculously-awesome goodies. While I'm definitely going to run train on the oversized booklet, what I'm really interested in are the bonus discs: one for unreleased tracks, one for demos, one for live material, and one for videos. Having been totally rawked by Hevy Devy for the last few years, I foresee many hours being spent in awe of Contain Us.
–-
Consumin'/Leftovers!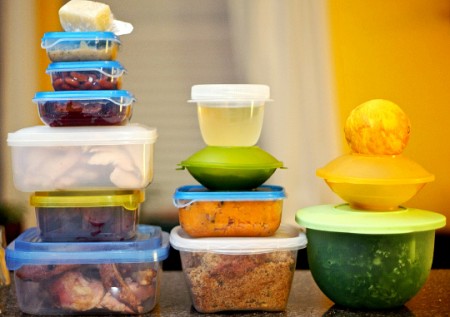 I have the next week off of work, and I'm planning having some fun doing various activities. Know which activity I'm hoping to completely avoid? Grocery shopping! Fuck that shit – I've got better things to do than get elbowed in the ribs by soccer moms and stomped upon by the degenerate offspring they should've prevented with micro-thin latex!
Instead, I'm going to eat and drink entirely of leftover holiday treats. Meatballs. Soda pop. Beer. Veggie platters. It's all there, and it's all goin' into my gut-bone.
–-
So there's my week. I'm got science fiction and metal and days-old food.
What've you got this week?