Spark a cigarette and pour a drink – you've made it home after the first day of the workweek! Congratulations! You've only got to get through that 9-5 shitstorm four more times until the weekend! And from there it's only a few more decades before you either retire into poverty or die! Ta-dah!
Fugg that, son. Life's a glorious experiment, so let's dance in the laboratory and smash some beakers! This here's the MONDAY MORNING COMMUTE, a weekly post dedicated to combating ennui. If you fear that you're becoming one of the flesh-and-blood automatons that chokes Wonder to death, hop into this refugee-camp. I'm going to show you what I'm doing to destroy apathy.
If you're daring, you'll hit up the comments section and do the same.
–-
Readin'/Altered Carbon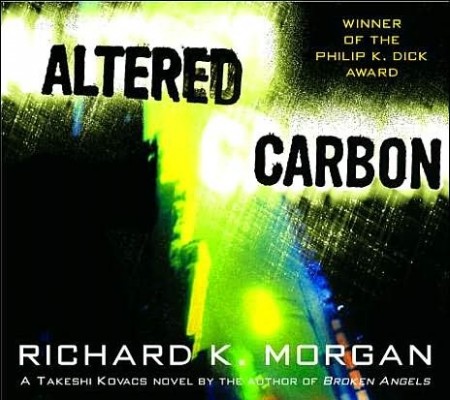 Brought together by blood and kept together by our kindred spirits, Caffeine Powered and I have quite a bit in common. Hell, I can't even begin to fathom how many hours we've spent on debating comics, movies, video games, and music. With that being said, we also have plenty of our interests, which we then try to get the other into.
Over the weekend I (finally) started reading Richard K. Morgan's Altered Carbon. I'm just over fifty pages in and I can already see why Big Bro has been crushing on it for years. Having spent some of my most formative years poring over Frank Miller's Sin City, I have a soft spot for hardboiled detective stories that this book is busting right into. Moreover, Morgan also knows how to flick the sci-fi clit, presenting a future in which consciousness has been digitized, Earth has colonies light years away, and minds are regularly downloaded into new bodies ("sleeves").
I'm so fuggin' sold on this book it hurts.