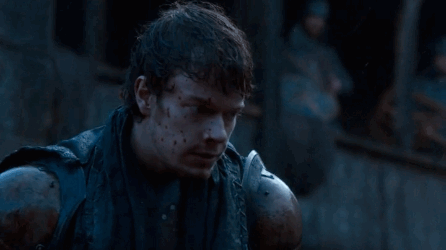 Sunday's hour of Game of Thrones felt a scant 20 minutes, loaded with shock factor, upheaval and the brand of Westerosi monstrosity we've become accustomed to.
"The Old Gods and the New" is a phrase we've heard many, many times in Westeros.   The Old Gods were kept by the original, 'first men' of Westeros.  The New Gods are the Seven — the Mother, the Father, Warrior, the Crone, the Smith, the Maiden, and the Stranger.
And  still newer gods come from all directions; Melisandre's Red God, which Jaqen has invoked.   Syrio's God of Death, to whom we say, not today.   And certainly not least, the Drowned God of the Ironmen, to whom payment was made on Sunday, with Rodrik Cassel's  head.