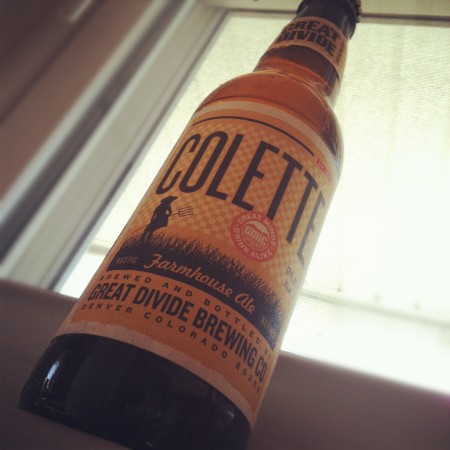 Is it Friday nite yet? Nope!
Does that I mean that I have to wait to party? Nope!
The fact of the matter is that it's Friday afternoon and this is as good a time as any to toss back the first brew of the weekend. This potable antecedent has quite the responsibility, providing a party overture without revealing all of the ways the motifs will develop. The name of the game is wonderful flavors and the buzz-inklings, not gustatory-overload brain-cell genocide.
Drinking on a Friday afternoon should be more burlesque than pornography.
So join me as I dip my toes into the the pool of weekend celebration. I assure you, I'm not going to smash light bulbs over my head and do keg stands. But I am definitely going to pump a jam and imbibe a bottle of Colette.