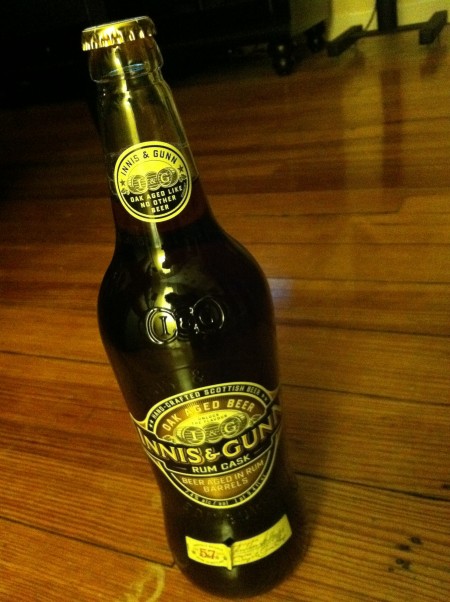 Ahoy!`Tis Saturday nite and as such the drinks are freely flowin' at the Mos Eisley Cantina. Figrin D'an is tearing shit up with his Modal Nodes, inspiring muthafuckahs to hit the dance floor and gyrate their gential-areas together. Backdoor deals are being made so that terrorist-farmhands can blow up expensive government buildings.   And droids still aren't being served.
If Omega-Level were a patron of the Mos Eisley Cantina, it'd be a smooth-talkin' Corellian whose language of choice is credits.
But since we have the benefit of residing on the lovely blue planet known as Earth, there's no chance of snagging space-brews from Wuher. Instead, I must head to the liquor-merchant and choose a potable on my own. Without an interstellar racist to guide me, I'm liable to choose all sorts of kooky concoctions.
As such, tonight I'm drinking Innis & Gunn Rum Cask.