August 12th, 2010 by
Caffeine Powered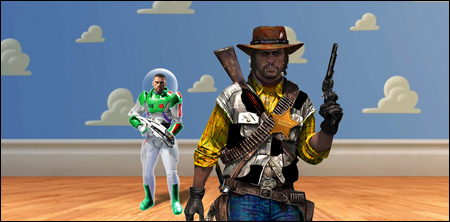 July 29th, 2010 by
Caffeine Powered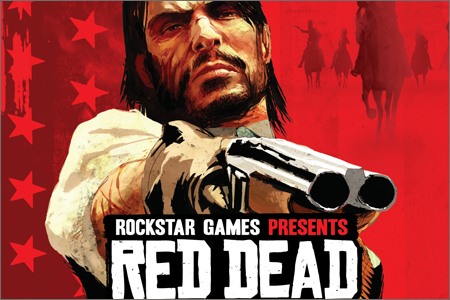 [pixelation | weekly gaming & life column every wednesday or uh thursday]
–-
I came to a realization a couple of nights ago. It haunted me. It was one of those realizations that comes with something like "Oh, god, god no!" Not as fierce as the "Oh, god, god no!" that hit me once in my teenage years when I shit my pants in a Toys R Us. Not as nauseating as the "Oh god, god no!" that hit me when I realized last week that my Nana was naked behind her door as she told me that she was getting dressed, her loose turkey flesh clutching the door like a claw.
But a moment of realization that I didn't want to face. I had to man up.
I realized that I should probably trade-in Red Dead Redemption. Give that shit up for adoption. Tip my cap and accept the obvious: I was never, ever, going to play it. And as I wasn't playing it, its resale value was going to whiter on the vine, until it was eventually worthless. It would age on my video game rack, and at some point I would simply look at it, realize I was never going to play it, realize it was worth nothing, and send it into my trash barrel with my Chez-It boxes and fabric softeners.
As I type this, I've already done the deed. As I handed the son of a bitch over to the kid at Gamestop, it was with a sense of failure. I had failed as a gamer. I'm not really sure why I bought Red Dead Redemption, outside of the acclaim it got. I'm certain it's a great game, that was obvious from the forty-four minutes of it that I've played since May. If it was simply a matter of measuring worth, I would have traded in my unfinished copy of Final Fantasy XIII back in March, about four minutes after I woke up from the Suck Coma the game put me into.
But I owe Final Fantasy sadly an allegiance that I do not owe RDR. I'mprobably a worse man for this.
May 17th, 2010 by
Caffeine Powered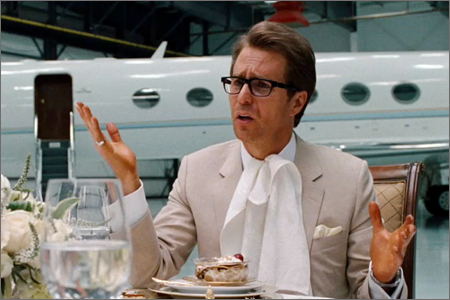 I need to finish up my final term paper. Quickly. The amount of procrasturbating I'm doing is going to be the undoing of my genitals. Stuck on a particular paragraph? Dinky time. Don't want to find that quote? Dinky time. Yeah man, dinky time!
It's gorgeous out, I think spring may finally have woken up fully. I don't want to be down in my Man Cave, churning out epic tomes of stupidity and vapidity and bile-suffuse academic ramblings. It's all bullshit. I promise you. Seriously? You know what academic papers are about? They're about taking a woefully simple idea, mining it for minutiae, and then creating a phrase around that morsel of minutiae. Academic revels in obscurity.
I think it's probably just the five Diet Mountain Dews and the Energy Drink talking. I think I'm seeing vapors. I literally can't think straight. I closed my Microsoft Word, and I opened up WordPress, and here you go, pointless babbling across thousands of other words.
Jesus! Allah! Someone! Help!
Monday Morning Commute. Every Monday I'm going to detail the various things I'm either currently or will be watching, reading, playing, and listening to in the next seven days. It's Monday. You've got a long week of school, work, or compulsive masturbation to get through. Tell me the arts that you're indulging in, to stave off suicide.
—-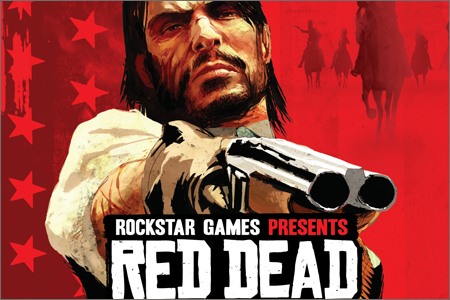 Playing / Red Dead Redemption, Xbox 360
What should I absolutely, positively, not be doing tonight?! Buying a video game! That's fucking right! I shouldn't be buying a video game. Why? Why you ask! I'll fucking tell you! For starters, I have a fucking term paper due on Thursday. Thursday. Well, I suppose not until midnight that night. But it's due. Oh god, it's due. So I shouldn't be buying a video game because I'm supposed to be writing papers.
But whatever.
Why should I absolutely, positively, not be buying a video game! Why, how about the pile of unfinished fucking video games I have! Ratchet and Clank: A Twat in Time? Meh! Assassin's Creed II? Meh! Borderlands? Meh! Final Fantasy XIII? LOL @ YOU MEH! Fuck all those games.
I'm buying this video game. At midnight.
Every once in a while a game begins getting so much buzz that it becomes irresistible to me. And I must have it. This game has achieved that momentum in the gaming zeitgeist. Every fucking website is talking about it, people are like, jizzing on it, jizzing right on this dude's beard.
I've had way too much caffeine.
So I'm buying it. Kiss my ass.