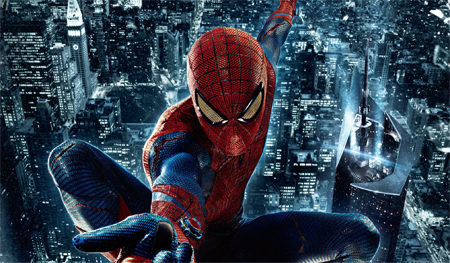 [As always, spoiler-free and barebones on plot description.  If you want the third act twists spelled out for you, please visit Roger Ebert's site.]
But seriously:  this film is worth admission alone because this time, they hired a fucking casting director.  Gone is the triumvirate of shit that Tobey, Kirsten and Franco brought to the table.
Director Marc Webb gone and killed it.  You will fall in love with Andrew Garfield and Emma Stone in this film.  They're just glowing with chemistry and love and presence.  Garfield takes a half hour or so to get there, but Stone is just a magnet for attention in every scene, and never in a presumptuous or overbearing way.  They work, and they work very well as the leads in this re-take on Spider-Man's origin.