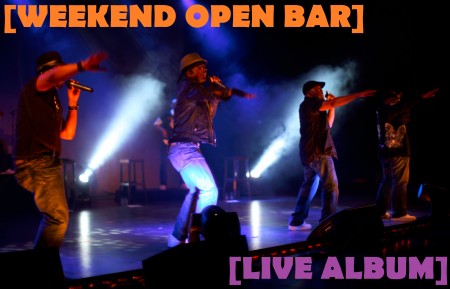 [

WEEKEND OPEN BAR

: The one-stop ramble-about-anything weekend post at OL. Comment on the topic at hand. Tell us how drunk you are. Describe a comic you bought. This is your chance to bring the party.]
There ain't nothin' on this planet like live music.
We create as many venues for musical performances as possible, from drug-fueled festivals to cozy coffee shops. When was the last time you watched a late-nite talk show that didn't feature some sort of live musicianship? Hell, one of the annual highlights of the Superbowl – a sporting event – is the musical halftime show.
It's hard not to be affected by musicians who're willing to wear their hearts on their sleeves in front of a live audience.
Some argue that concerts are magical simply because they're ephemeral. There might be something to this notion, as the performances infiltrate our memory-banks and eventually germinate into the stuff of legends. However, there're also no shortage of concerts that've been documented and still manage to entertain, awe, and inspire.
What we're talkin' `bout, of course, are live albums.
So what's your favorite live album? Is it a classic like Frampton Comes Alive? Maybe a hidden gem like Iron Maiden's Rock in Rio? Tell us which concert album (or DVD!) gets your toes-tappin'!