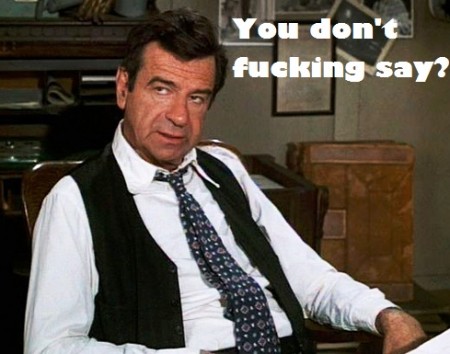 For your sake, I hope you never have to live life as I do – in the mindset of a crotchety old man.
Sometimes, when I'm especially tired or caffeine-deprived, I can't help but see change as anything but a pain in the ass. I mean, if you've been frequenting Omega-Level regularly, you'll have noticed a number of recent additions. I should be excited. Really. Instead, I find myself grumbling under my breath, waxing nostalgic for the glory days of OL that never existed.
I mean, why shouldn't I be excited about all the advertisements on the site? Not only do I get to share my thoughts with the world, but I get to help hawk products such as Norwich University, Dragons of Atlantis, and eFax!
Get `em while they're hot, suckahs!
Moreover, this site is now rife with all sorts of strange characters! There're sneaks amongst us, vaginas sliding into the fold, and probably a couple of freaks fiendin' for another teleportation rape-dream! It's a veritable gathering!
Okay – time to take an Alka Seltzer and plow through this post.
Thissere's the MONDAY MORNING COMMUTE! You don't even have to be a cantankerous bastard like me to know that the workweek sucks. As such, I'm going to show you some of the bits of entertainment I'll be using to survive until the weekend. Your task is to hit up the comments and show off the various ways you'll be ignoring the overwhelming responsibilities of real life.
Pull your damn pants up and let's do this!