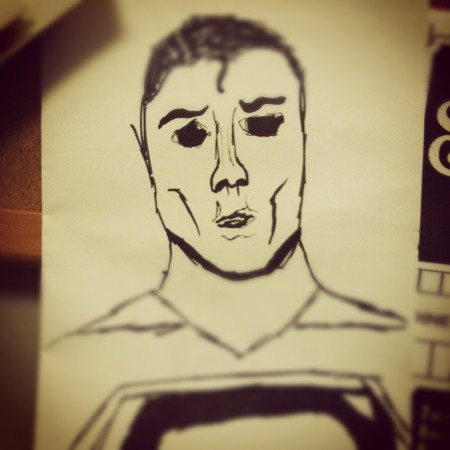 Take a breath. You're safe. I promise.
I know that you were probably scared out of your wits today. It's okay. I was too. Hell, who wouldn't be terrified at the prospect of having to spend every single Monday from now until retirement/death/tiger-mutilation lamentin' existence. Oh, you didn't think that I heard you? I did. In a way, actually found your exasperated sighs lyrical.
"Motherfucking rat race life! How'm I supposed to keep doin' this without going postal? Arggh!"
Take another breath. I've got the solution. You've come to the right place.
This here's the MONDAY MORNING COMMUTE, OL's workweek refugee camp. What we do is showcase the various bits of entertainment and pop-culture detritus that we'll snack on throughout the week, consuming just enough Nerd Calories to get us to the weekend. I'll go first, then you'll hit up the comments section and show off your recipe for ennui-repellent.