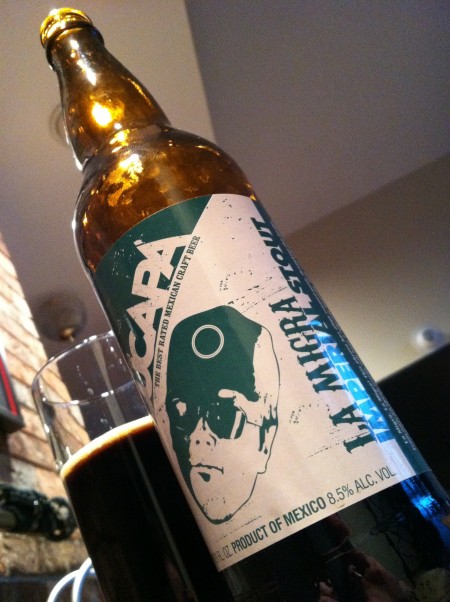 Having never traveled there myself, my knowledge of Mexico consists primarily of piecemeal anecdotal references. In my mind, the streets of Mexico City will forever be lined with folks headbangin' away to Live Shit: Binge & Purge. As far as I know, these same Mexicans are so blessed as to taste the wonders of El Pelon every time they eat. And, of course, the nation's favorite athlete is La Flama Blanca.
As far as I can tell, Mexico is a beautiful country.
However, I'd be a liar to suggest that I've ever thought of Mexican beer with anything more than a fleeting interest. Sure, Corona might be a good choice for barbeques and picnics and other days spent in the sun, but its light body leaves serious beer-drinkers desiring more. Similarly, I like the Dos Equis Guy's style, but that doesn't mean that I want to drink his beer.
In an effort to perfect the image of Mexico in my mind's eye, I'm dedicated to finding an exported beer that meets my (admittedly elevated) standards. As such, tonite I'm sipping on a product of Cucapá, a genuine Mexican micro-brewery.
The south-of-the-border concoction at hand: La Migra Imperial Stout!