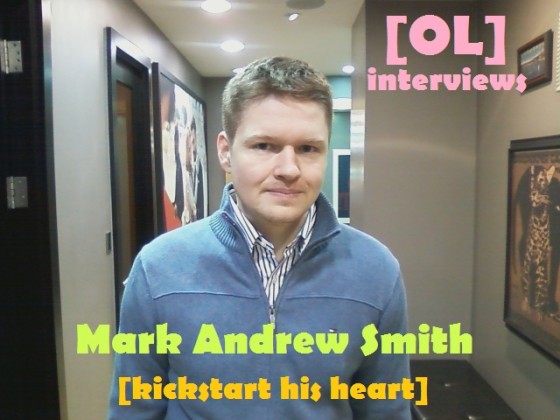 There is no shortage of taxons for comics creators. There're the Marvel guys and the DC guys, the independent bros and the artsy-gals. Some artists are known for illustrating superheroes and some writers are summoned to script crime noir. When we think of members of the comic book community, chances're pretty good that we pigeonhole `em.
But I think I've come across a breed entirely unique unto itself.
As a writer, this being has brought fan-beloved and critically-acclaimed series into existence. In the editorial department, this same comics-creature has made contributions that have earned him both an Eisner Award and a Harvey Award. Upon further inspection, it appears that this individual is now rummaging through the Creator-Owned Forest, using Kickstarter to put comics directly into readers' hands.
What are we to call this amazing creature? Here's a name – Mark Andrew Smith.
Mark Andrew Smith is the writer behind such works as The Amazing Joy Buzzards, Gladstone's School for World Conquerors and The New Brighton Archaeological Society. Moreover, he is one of the editors that helped elevate Popgun to the award-winning status it knows today. So after learning about Mr. Smith's plans to distribute Sullivan's Sluggers (a collaboration with the mighty James Stokoe) via Kickstarter, I sought an interview and was obliged!
Hit the hyperspace jump to check out Mark Andrew Smith's thoughts on finding inspiration, the daily life of a comic book writer, and what conditions would have to be met for him to drink with Hemingway!