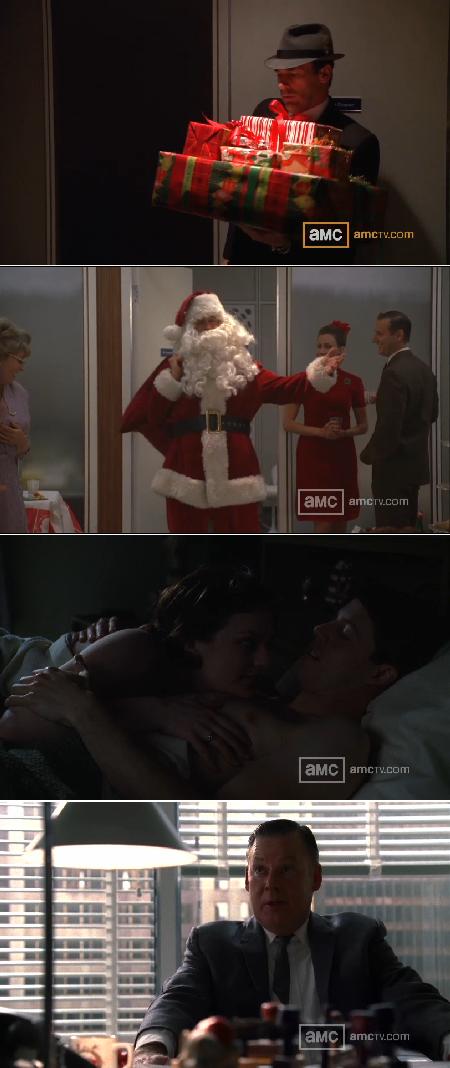 [This! Is! Mad Men! recaps the newest developments of Don Draper and his ragtag group of cohorts. In the spirit of the show, it will often be sexist and drunk. Apologies ahead of time.]
In the Spirit of the Season
Right off the bat, I'm going to issue a complaint about last night's episode of Mad Men. My grievance doesn't pertain to the writing, directing, acting, or production — all of this was superb. Instead, I'm going to whine because it's only August and this is a Christmas episode. It's just too early to be this damn fired up about the most wonderful time of the year! I just know I'm going to spend the next four months writing and proofing a letter to Santa, scouring supermarkets for eggnog, and staying up late to listen for sleigh bells.
But seriously, congrats Mad Men – you're now in league with all those other shows with sick Christmas episodes.   I'll definitely re-watch this episode on December 24th.
Okay, let's bite into the sweet pulp that is Christmas Comes But Once a Year.