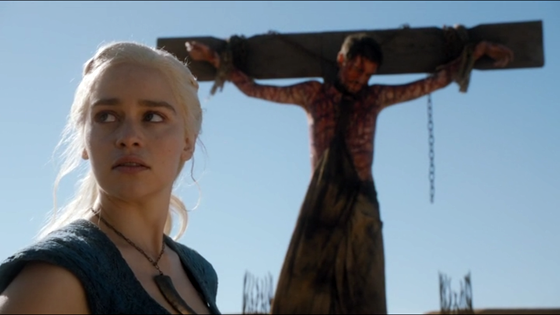 Daenerys Targaryen has quickly captured the imagination and hopes of every viewer of HBO's Thrones. Small wonder then, that the episodes are frequently titled after her story, and focus heavily on her story, even if it's a story that's been mostly divorced from the war in Westeros for over two years.
The "walk of punishment" is blatantly reminiscent of the crucifixion-executions of the Roman Empire. The condemned were forced to hang, nailed to wooden crosses, in rows lining the roads surrounding Rome (historians can correct me if needed).
This walk of punishment doesn't seem to instill fear in Dany, as intended, but instead, compassion and fury.