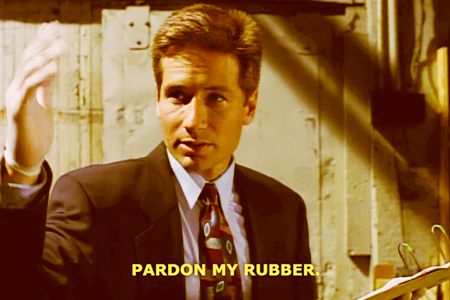 Do you understand the spatial confusion that comes with the Thaw? Here I am, freshly out of my Cryo-Pod and pressed into service. That's right, those aghast. Rendar isn't here this week. It's your boy, Caff-Pow. I was orbiting a particularly interesting noodle along the orbit of Charlatan-IV where the distress beacon run. It spoke to me in words and phrases I couldn't understand; I wasn't familiar with.
Beep – too busy. real world responsibilities. grown-up stuff.
Beep – do you comply, brother?
Being a good space-bound brother, I obliged. I may not understand responsibilities or the real world, but I do understand the humble request from a man who descended out of the same Momma gut as me. Entering my finger-prints-semen-saliva-testicle-taint into the recognition software, I jettisoned my temporary virtuality. Good bye, Charlatan-IV. Hello MONDAY MORNING COMMUTE. The column where we share those distractions that keep us cutting while peering into the oblivion of the wash-work-wank-rinse cycle that will transport us from one edge of oblivion into the next.