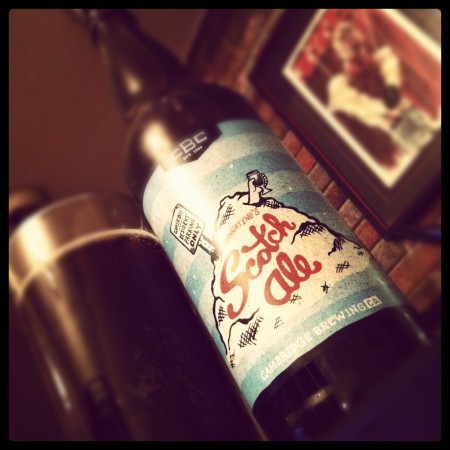 Welcome to Friday.
After the shitstorm that is the workweek, there're plenty of ways to unwind. If your favorite sports team is in town, you could head to the game and cheer on the athletes. After all, sports heroes love their fans! Or, if sports aren't your thing, you could go to the theater so as to bask in the relaxation of a concert. And if worst comes to worst, you could do your chores and then waste time with your friends.
But when it comes to end of the week refreshment, there's really only one perfect accompaniment. Whether you're playing video games or shredding on an eight-string, there's a surefire way to make your experience more enjoyable. This means of party-amplification is, of course, sippin' on a fine-ass brew.
This Friday sees me sampling Bannatyne's Scotch Ale.