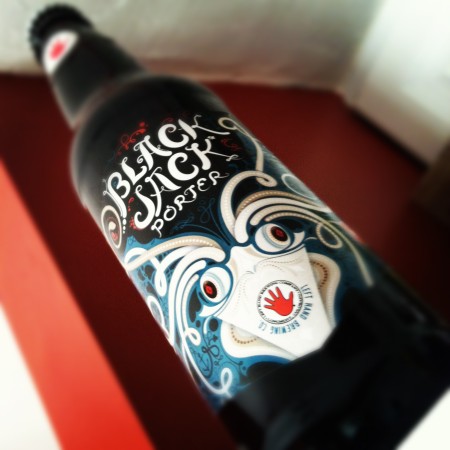 I once spent an entire afternoon hanging out with Boba Fett. He showed me around Slave I, taught me how to use a jetpack, and even let me tag along when he met some of his scummy friends for a drink. It was pretty much the best Saturday of my life.
Actually, that's a lie. I didn't get to do any of that shit. I was just trying to impress you.
But, what I did get to do this Saturday afternoon was spend some time with a six-pack of Black Jack Porter from the Left Hand Brewing Company. C'mon, let me apologize for telling tall tales by describing this beer to you! Seriously, check out my brew review! I promise it'll be a halfway decent read!