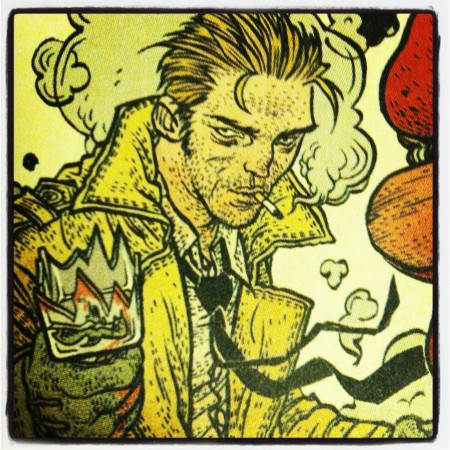 I'm tired and cranky and hungry. The pile of work on my desk is increasing at an exponential rate. My gums are bleeding. How's my breathing? Belabored. All I want to do is lay down for the night and wake up tomorrow. Know what I can't do until I finish about seven different projects? Lay down for the night and wake up tomorrow.
Goddamn do I hate Mondays.
But I'd be a liar to imply that I don't have a soft spot for the MONDAY MORNING COMMUTE, OL's weekly show-and-tell feature. Here's how it works: I'm going to give you a guided tour of my demented mind, steering you away from the Freudian nightmares and towards the entertainment wet-dreams. After scoping out the monsters lurking in my brain-bone, it's your duty to hit up the comments section and show off the wares you'll be using to survive the workweek.
C'mon, you think we're afraid of the 9-5? You think we can't survive the daily grind? Bring it on! FLAME ON!