'Fantastic Beasts' sequel gets an official title and first look. Everyone looks so fucking lame, dude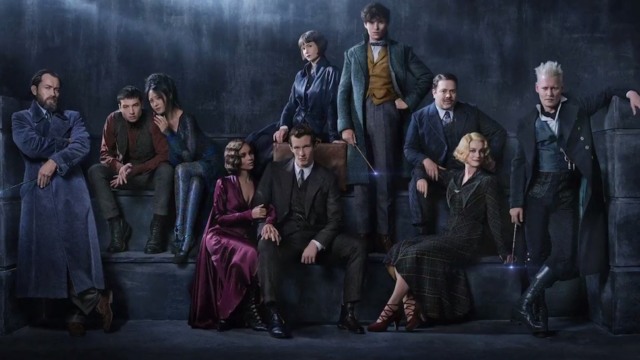 Look at this fucking horde of goddamn dorks. They'll be starring in Fantastic Beasts: The Crimes of Grindelwald.  What a fucking pack of nerds.
Warner Bros. has unveiled the title for the sequel to Fantastic Beasts and Where to Find Them, along with a first look at Jude Law as a young — well, younger — Albus Dumbledore.

An expansion of J.K. Rowling's wizarding world, Fantastic Beasts stars Eddie Redmayne as renowned magizoologist Newt Scamander. The sequel moves the setting from 1920s New York City to Paris, where Grindelwald (now wearing his own face) has made a dramatic escape, and is gathering more followers to his cause. The only person who can defeat him is Dumbledore, whom he once called a friend. However, he'll need to the help of his former student, Newt.

Arriving Nov. 16, 2018, the sequel is directed by David Yates, with Rowling, David Heyman, Steve Kloves and Lionel Wigram producing. The film also stars Katherine Waterston as Tina, Alison Sudol as Queenie, Dan Fogler as Jacob, Ezra Miller as Credence, Zoë Kravitz as Leta Lestrange and Callum Turner as Theseus Scamander.